Sale!
Shoprider Smartie Portable PowerChair – UL8W
-56%
Stock: See StockIn Stock
Stock status can change very rapidly - an item might come back in stock before we update this or might have sold out.
We highly recommend you call or chat with us for a 100% stock status.

Videos
Quick Overview
Shoprider Smartie Portable PowerChair – UL8W 
Key Features 
Unbeatable Envirofriendly® battery technology

10 miles on a single charge (2-4.5 hours)

Lightweight design at only 93 lbs

Effortless assembly and disassembly

One-touch disassembly for easy transport

Stable and safe outdoor riding

8-inch rear tires and 6-inch front casters

2 inches of ground clearance

Anti-tip wheels for security

Eco-friendly Lithium-Ion batteries

Customizable features for comfort

Versatile use on various surfaces

Emphasizes sustainability and eco-friendliness

Ultimate mobility solution for those on the move
Are you looking for a next-generation power chair that offers high performance, durability, and a lightweight frame? Look no further than the Shoprider Smartie Envirofriendly UL8W Power Chair. This exceptional mobility solution is designed for anyone on the go, ensuring you stay comfortable and mobile wherever you are.

Unbeatable Battery Technology 
The Smartie sets itself apart with the all-new Envirofriendly® battery technology. These high-energy, lightweight batteries have an extended life, allowing you to enjoy virtually zero maintenance over their lifespan. Unlike traditional heavy batteries, the Smartie's batteries are efficient and long-lasting without compromising performance. With a single charge time of just 2-4.5 hours, you can travel up to 10 miles, outlasting most other power chairs on the market.
Lightweight and Easy to Assemble 
Weighing in at only 93 lbs, the Smartie is designed to be extra light, making it effortless to handle and transport. With its connectorless technology, assembly is a breeze. Disassembling the power chair is just as simple, dividing it into three lightweight parts: the seat with the controller (37 lbs), the front chassis with batteries (27 lbs), and the rear chassis with the drivetrain (29 lbs). No need to worry about lifting heavy components.
Convenient One-Touch Disassembly 
Transporting your Smartie is hassle-free with its one-touch effortless disassembly feature. With wireless technology, you can quickly disassemble the power chair into three lightweight pieces that fit easily into any vehicle. No more worrying about taking it apart and putting it back together.
Stable and Safe Outdoor
 Riding Smartie's rear-wheel drive provides a smooth and stable ride outdoors. With 8-inch rear tires and 6-inch front casters, you'll experience great traction on various surfaces, including sidewalks, grass, and uneven terrain. The power chair's ground clearance of 2 inches allows you to confidently tackle small hills, and the anti-tip wheels at the back keep you balanced and secure.
Eco-Friendly and Efficient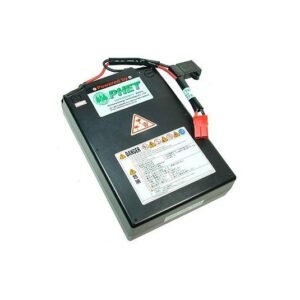 The Smartie Envirofriendly Power Chair features a revolutionary non-lead acid battery technology. The phosphate-based Lithium-Ion batteries are eco-friendly and have a better cycle life than traditional options. This means you not only get a greener solution but also a power chair that outlasts others in terms of battery performance.
Your Ultimate Mobility Solution 
The Shoprider Smartie Envirofriendly Power Chair UL8W is the ultimate mobility solution that combines innovation, comfort, and eco-friendliness. Its top-notch battery technology and lightweight design provide high performance and extended range. With the convenience of one-touch disassembly and customizable features, it's perfect for those always on the go.
Experience freedom and eco-friendly travel with the Shoprider Smartie Power Chair UL8W. Lightweight, easy to handle, and packed with innovative features, it's the perfect mobility solution. Order yours today and embrace a more independent lifestyle!
Specifications
Shoprider Smartie SPECIFICATIONS
| | |
| --- | --- |
| Model | UL8W |
| Overall Dimensions (L x W x H) | 36" x 23" x 37" |
| Number of Tires | 2 |
| Tire Size Front | 6" |
| Tire Size Rear | 8" |
| Maximum Weight Capacity | 250 lbs |
| Weight of Heaviest Part | 29 lbs |
| Product Weight | 93 lbs |
| Each Battery Module Weight | 7.1 lbs |
| Battery Size | 12V 12AH Lithium Battery pack |
| Charger | Offboard (2A) |
| Output Power of Motor | .45 HP x 2 |
| Maximum Speed | 3.75 mph |
| Maximum Climbing Angle/Safe Climbing Angle | 6° | 10% |
| Range per Charge | 10 miles |
| Turning Radius | 15.5" |
| Ground Clearance | 2" |
Financing & Monthly Payments
We are currently partnered with PayTomorrow so you can pay for your scooter in monthly installments or choose a lease-to-own plan. You can see the minimum amount per month, above, next to the price of the scooter.

It's a simple online process, usually with an instant eligibility response, but many less tech-savvy customers prefer help over the phone.
Contact us by calling our toll-free number 1-888-233-5563 or by live chat with one of our agents by clicking here.
Documentation, Manuals & Safety
Documentation