Sale!
Shoprider Jimmie Portable Power Chair – UL8WPBS
-61%
Stock: See StockIn Stock
Stock status can change very rapidly - an item might come back in stock before we update this or might have sold out.
We highly recommend you call or chat with us for a 100% stock status.

Videos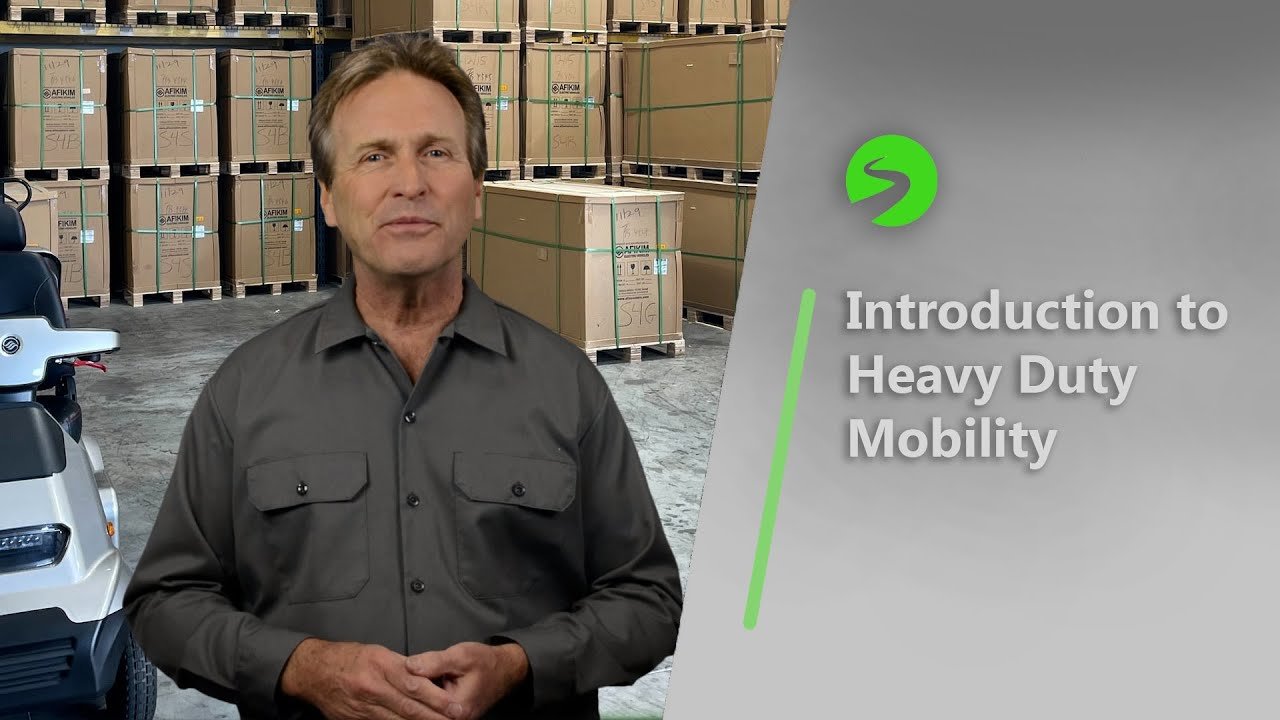 Quick Overview
Shoprider Jimmie Portable Power Chair – UL8WPBS
Key Features
Easily disassembles into three parts

Weighs only 106 lbs with batteries

Airline-approved design

Extra cushioning in the seat

Adjustable seat height

Padded armrests and removable footrest

High-efficiency in-line motor

Safety seat belt

10-mile battery range on a full charge

15.5" turning radius

Puncture-proof tires

User-friendly joystick controller

Tight 26" turning radius with footplate

Industry-leading warranty

Free shipping

Expedited support

Accessible online owner manual and brochure
Discover the Shoprider Jimmie Travel Electric Wheelchair, a user-friendly and portable power chair perfect for those on the go. Lightweight and easy to handle, the Jimmie offers both style and convenience without sacrificing comfort.
Convenience and Portability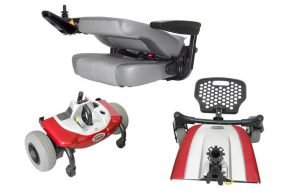 The Shoprider Jimmie stands out with its hassle-free portability. Weighing just 37 lbs for its heaviest piece, this power chair can be effortlessly disassembled into three parts. Whether you're traveling by car or plane, the Jimmie's airline-approved design ensures you never have to leave your mobility behind. Its innovative wireless take-apart technology makes assembling and disassembling a breeze, fitting easily into most standard-sized vehicles.
Comfort and Safety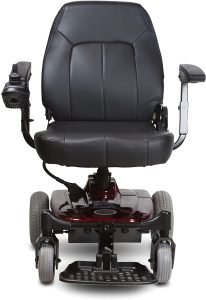 The Shoprider Jimmie's makes your ride very smooth. There's a soft cushion in the seat for extra comfort, and a seat belt to keep you safe. You can change the height of the seat, and there are soft armrests and a footrest that can be taken off. All these features make it easy to use and comfortable for the whole day.
Performance and Feature
Explore without limitations with the Shoprider Jimmie. Boasting an impressive 10-mile battery range on a full charge, you can enjoy your outdoor adventures with confidence. Navigating tight turns is no problem with a 15.5" turning radius and puncture-proof tires. The user-friendly joystick controller makes operating the chair simple and intuitive, even for first-time users.
Design and Specifications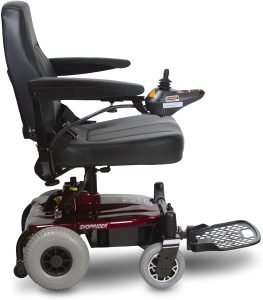 The Shoprider Jimmie offers a blend of sleek design and practical specifications. The entire chair weighs only 106 lbs (including batteries), and the tight 26" turning radius (with footplate) ensures that you can navigate through compact spaces effortlessly. From its adjustable seat height to padded, full-feature armrests, every detail of the Jimmie is crafted for your comfort and convenience.
Warranty and Support
When you choose the Shoprider Jimmie, you're investing in peace of mind. Recognized for offering one of the best warranties in the mobility industry, the Shoprider brand stands behind its products. Enjoy free shipping and rest easy knowing that a reliable manufacturer backs your purchase with expeditious turnaround times on warranty claims and replacement parts.
User Guides and Additional Resources
The Jimmie Power Wheelchair comes with accessible online resources like the owner manual and brochure. You'll find all the details and guidance you need to make the most of your new power chair.
Ready to embrace a new level of mobility and independence? Don't hesitate; order the Shoprider Jimmie Travel Electric Wheelchair today. Experience comfort, performance, and reliability that's designed for you.
Specifications
Shoprider Jimmie SPECIFICATIONS
| | |
| --- | --- |
| Weight Capacity | 250 lbs |
| Product Width | 22.5" |
| Product Length | 35" |
| Product Height | 36.5" |
| Product Weight | 106 lbs |
| Max Speed | 3.75 mph |
| Ground Clearance | 2" |
| Safe Climbing Angle | 6° | 10% |
| Front Wheels | 6" Solid |
| Rear Wheels | 9" Solid |
| Solid Suspension type | Limited |
| Battery Options | 12V - 12Ah x 2 Lead Acid |
| Battery Weights | 21.3 lbs |
| Range per Charge | 10 miles |
| Charger | 2A Off-board |
| Seat Width | 17" |
| Seat Depth | 16" |
| Turning Radius | 27" |
| Weight of Heaviest Part | 40.5 lbs (Front Assy) |
| Output Power of Motor | .45 HP x 2 |
Financing & Monthly Payments
We are currently partnered with PayTomorrow so you can pay for your scooter in monthly installments or choose a lease-to-own plan. You can see the minimum amount per month, above, next to the price of the scooter.

It's a simple online process, usually with an instant eligibility response, but many less tech-savvy customers prefer help over the phone.
Contact us by calling our toll-free number 1-888-233-5563 or by live chat with one of our agents by clicking here.
Documentation, Manuals & Safety
Documentation