Sale!
Merits Travel Ease P181 Folding Electric Wheelchair
-63%
Stock: See StockIn Stock
Stock status can change very rapidly - an item might come back in stock before we update this or might have sold out.
We highly recommend you call or chat with us for a 100% stock status.

Videos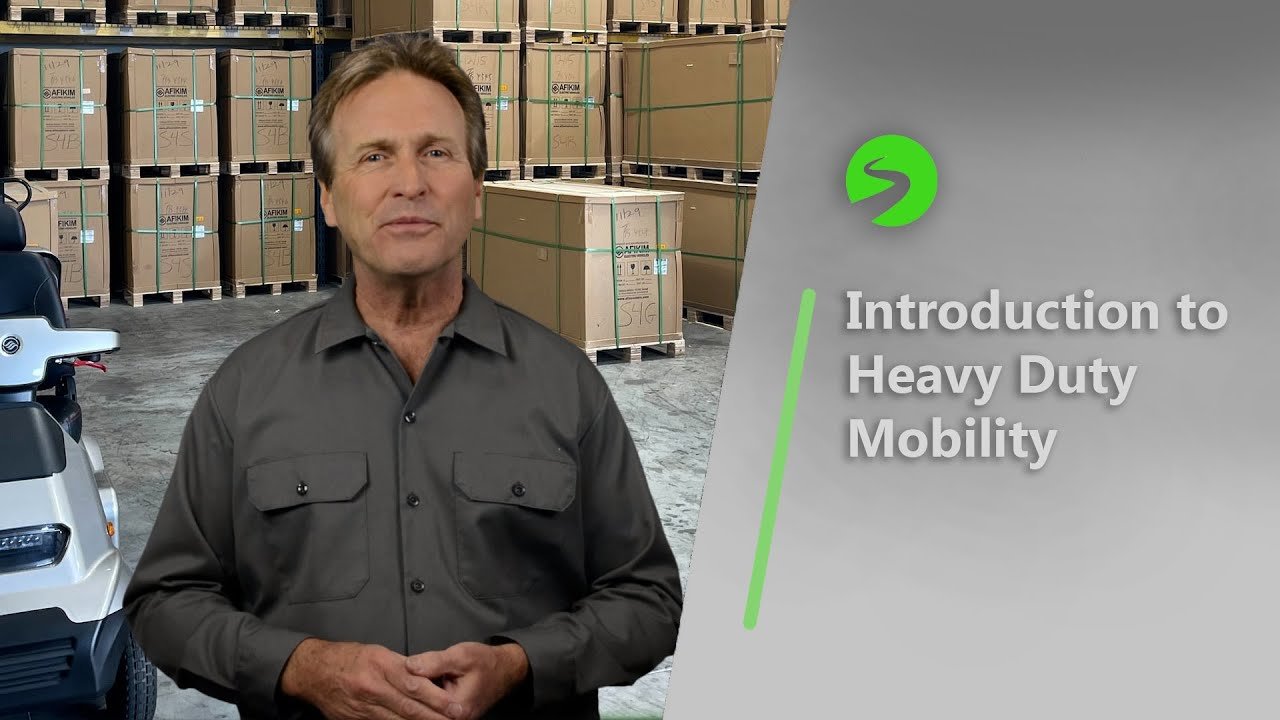 Quick Overview
Merits Travel Ease P181 
Key Features
Heavy-Duty Design with 450 lbs weight capacity

Spacious 22" Seat

Travel-Friendly Folding Capability

Reinforced Frame with Double Cross Braces

Speeds up to 4 mph

25-Mile Battery Range

25" Turning Radius for Easy Maneuvering

Auxiliary Hand Brakes for Safety

Programmable Controller for Customized Performance

Height-Adjustable Armrests

Swing-Away Footrests

Limited Lifetime Warranty on Frame

Wide Range of Available Accessories
The P181 model is a strong electric wheelchair made for heavy use. It has a big 22-inch seat that can hold up to 450 lbs. Even though it's strong, it's also made to be easy to take with you when you travel. It can fold up, and it looks like a regular manual wheelchair but has the power of an electric one. Whether you're going outside or staying indoors, this wheelchair is a great choice for getting around. 
Reinforced Frame & Support
The P181 has a strong frame with extra support built-in, so it's perfect for heavy use. The wheels and other parts are made of tough materials like aluminum, making the whole wheelchair very sturdy and reliable. Everything about it is designed to be strong and high-quality.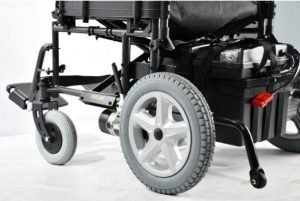 Mobility & Performance
The P181 can reach speeds of up to 4 mph and lasts a remarkable 25 miles before needing a recharge. With a turning radius of 25" on 12.5" rear and 8" foam-filled tires in front, maneuvering around corners has never been easier.
Safety & Convenience
Safety is the most important thing with the P181, and that's why it has extra hand brakes to keep you safe. It also has other features like air-filled wheels, a special folding place for the battery, and a controller that you can set the way you like. All these things make it possible to change the chair so it works just right for you.
Available Options & Accessories
Make it yours! With options like elevating leg rests, an oxygen tank holder, a gel cushion, and a back cushion, you can add those personal touches that make your P181 a true reflection of you.
Warranty & Support Information
Invest with confidence. The Merits Health P181 comes with a limited lifetime warranty on the frame. And with over 30 years in the mobility industry, you know you're getting a quality product from a company that's withstood the test of time.
Ready to take control of your mobility? Get the Merits Health P181 Travel-Ease Heavy Duty Folding Electric Wheelchair and enjoy a journey to effortless travel.
Specifications
Merits Travel Ease P181 SPECIFICATIONS
| | |
| --- | --- |
| Maximum Speed | 4 mph |
| Range per Charge | 15 miles |
| Weight Capacity | 450 lbs |
| Product Weight | 117 lbs |
| Battery Charger | 5A off-board |
| Battery Size | SLA 12V/22NF(50AH) x 2pcs |
| Battery Weight | 55 lbs |
| Brake | Intelligent, Regenerative, & Electromagnetic |
| Electronics | PG VSI 70A |
| Ground Clearance | 4.50" |
| Motor Size | DC 24V, 240W |
| Overall Height | 36" |
| Overall Length | 42" |
| Overall Width | 28" |
| Seat Width | 22" |
| Turning Radius | 23" |
| Weight w/ Batteries | 190 lbs |
| Wheels: Front | 9" Foam Filled |
| Wheels: Rear | 12.5" Foam Filled |
| Suspension | N/A |
| Folded Dimensions (L x W x H) | 36" x 16" x 36" |
| Grade Climbable | 8° | 14% |
Financing & Monthly Payments
We are currently partnered with PayTomorrow so you can pay for your scooter in monthly installments or choose a lease-to-own plan. You can see the minimum amount per month, above, next to the price of the scooter.

It's a simple online process, usually with an instant eligibility response, but many less tech-savvy customers prefer help over the phone.
Contact us by calling our toll-free number 1-888-233-5563 or by live chat with one of our agents by clicking here.
Documentation, Manuals & Safety
Documentation