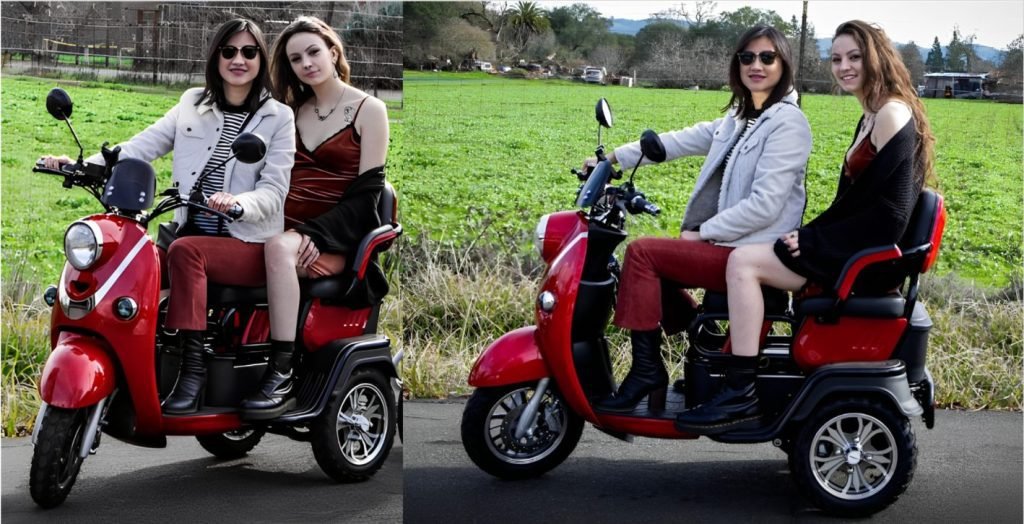 Get ready to turn heads as you zoom by on a two person electric scooter, an innovative solution that combines efficiency, convenience, and eco-friendly technology. With a design that accommodates not one, but two riders, these scooters offer a revolutionary approach to personal and shared transportation. Check out the electrifying aspects that make a two person electric scooter a game-changer in the mobility space.
KEY TAKEAWAYS
Two person electric scooters combine efficiency, convenience, and eco-friendliness.

They are powered by clean, sustainable electricity.

Core power sources are Gel Cell Sealed Lead Acid (SLA) and Lithium-Ion batteries.

Most scooters operate on 48V or 60V systems for optimal power.

Scooters typically charge fully within 4-6 hours.

Charge your scooter every three days, regardless of use.

Top models include the Afiscooter S3 Dual-Seat, Pushpak 1000, and EWheels EW-66.

These scooters signify a commitment to sustainability and modern technology.
Electric Power: The Core of the Electric Scooter with Two Seats
One of the most impressive features of the two person electric scooter is, without a doubt, its power source. It's all electric, ditching the traditional internal combustion engine for a much cleaner, greener power source: electricity. No more gasoline, no more oil changes, just a quiet, smooth ride that's as easy on the environment as it is on your wallet.
The Battery: The Heart of the Two Person Electric Scooter
At the heart of every two person electric scooter lies its battery, the powerhouse that fuels the scooter's electric motor. There are usually two types of batteries in these scooters – Gel Cell Sealed Lead Acid (SLA) batteries and Lithium-Ion batteries. Both have their own advantages.
Gel Cell Sealed Lead Acid (SLA) Batteries
Gel Cell Sealed Lead Acid (SLA) batteries are a reliable choice found in Afiscooter models. These batteries are good because they don't need a lot of looking after and can give power for a longer time than regular lead-acid batteries.  The 'gel cell' refers to the silica additive that turns the battery acid into a thick gel-like substance, which makes them safer as it allows these batteries to be leak-proof. Also, these batteries slowly let out their power, which means even if you're not using your scooter for a while, the battery won't run out quickly. However, these batteries are usually heavier than lithium-ion batteries. So, they could make the scooter heavier and a bit harder to steer.
Lithium-Ion batteries, commonly used in most two person electric scooter, are popular for their high-energy capacity, durability, and longevity. They're lighter than SLA batteries. One big plus of lithium-ion batteries is that they can store a lot of energy but still stay small. This means they can give your scooter lots of power without making it heavy. Plus, they don't lose power quickly when you're not using them, and you can charge them up and use them many times over. So, they last a long time and give you more for your money in the long run.
In short, the type of battery in a two person electric scooter affects how far it can go, how fast it can go, and how much work you have to do to look after it. Knowing the difference between Gel Cell SLA batteries and Lithium-Ion batteries can help you pick the best scooter for your needs.
Understanding Voltage in Your Electric Scooter
Voltage represents the force that pushes the electric current through the scooter's circuits. The higher the voltage, the more power the scooter can deliver. Most two person electric scooters operate on 24V, 48V or 60V systems, offering a balance between power and efficiency.
Charging Your Electric Scooter: When and How Often
One of the most frequent queries about the two person electric scooter models revolves around the charging process. How long does it take to fully charge the battery? Well, while the charging time can vary depending on the scooter model and battery size, most two person electric scooters can be fully charged within 4-6 hours.
How often do you need to charge it?
You should charge it every three days, even if you're not using the scooter regularly.
While it's common to think you need to charge your electric scooter only after usage, it's actually best to plug it in every three days, even if it's not in use. Keeping the battery regularly charged helps maintain its health and longevity. Neglecting this can be harmful to the battery. If you are actively using your scooter, most models can travel anywhere from 40 to 70 miles on a single charge, meaning you may only need to charge it overnight, much like your smartphone.
The charger that typically comes with many mobility scooters, including the popular Afiscooters, is a powerful one. It's a 24 Volt 8.0 Amp XLR charger, and that 8 amp power can charge your scooter pretty quickly. This charger is not just about speed, though. It's designed with safety in mind too, making sure it can safely charge both AGM & Gel batteries, which are the kinds most commonly used in electric scooters.
On top of this, it comes with an automatic shut-off feature. This means once your scooter's battery is fully charged, the charger turns itself off. This handy feature helps prevent overcharging, which can extend the life of your battery.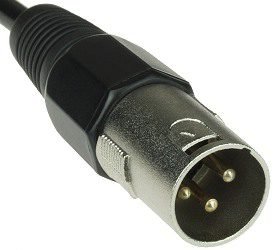 The manufacturer, Universal Power Group (UPG), is known for producing top-quality batteries and chargers. This particular model, the 24BC8000T-4, is robust and built to last. It's equipped with protection features against short circuits, too much current, and too high voltage, making it a safe choice for charging your scooter.
As for the cost, this charger is priced around $160. It might seem a bit high, but when you consider its high amperage, safety features, and the manufacturer's reputation, it's a worthwhile investment for maintaining your scooter's long-term performance.
Best Two Person Electric Scooter Models
If you're looking for a two person electric scooter that excels in electric mobility, we have the top three models just for you. Each of these models focuses on the electric capability, efficiency, and performance, thus making them the best in the class.
The Afiscooter S3 Dual-Seat All-Terrain Mobility Scooter offers the best in electric mobility, as it's equipped with an extremely powerful 1400-watt rear-wheel-drive motor. This motor, powered by an efficient battery, can comfortably drive two people up to 30 miles at a top speed of 9.3 mph on a single charge. Even on rough terrains, the electric power unit ensures a smooth, jerk-free ride, thanks to the high-end dual suspension system. Its 5″ ground clearance powered by electric motor enables the scooter to go through bumpy surfaces with ease, while its turning radius of 56″ ensures excellent maneuverability.
The Pushpak 1000 Dual/Single Passenger Fast Mobility is another high performer in the world of two person electric scooters. The heart of its electric mobility prowess lies in its robust 650W brushless motor, powered by a 60V 35aH lithium-ion battery. This setup ensures a swift, effortless drive, reaching speeds of 25 mph with a substantial range of 50 miles. The scooter's electrically powered features extend to its easy-to-manage LCD display, throttle, and brake system, providing excellent control and enhancing driving efficiency. Furthermore, its ability to handle up to 30% climbing ability underlines the powerful performance of its electric motor.
The EW-66 Dual-Seat Mobility Scooter is a remarkable two person electric scooter with exceptional electric mobility. This scooter runs on a 700W brushless motor with a 48V 20Ah battery pack, combining to offer a maximum weight capacity of 600lbs and a considerable range of 35 miles. Its unique dual-seat design allows for impressive energy efficiency, and its powerful electric motor ensures reliable performance even at the maximum load. Also, the electric twist throttle and speed control knob offer excellent control, enhancing the efficiency of the electric motor, thereby ensuring a smooth and comfortable ride at all speeds.
These three models underline the power and efficiency of electric mobility, making them a top choice for anyone looking for a 2 seater electric scooter. The seamless integration of their mechanical design with the electric capabilities ensures these scooters deliver top-notch performance and reliability.
Investing in a two person electric scooter signifies not only a commitment to sustainable living but also the convenience of modern technology. No longer will you be bound by fluctuating gas prices or tedious maintenance schedules. Instead, you'll enjoy smooth, silent, and emissions-free rides. Plug it in, charge it up, and you're ready to go.
These scooters are more than just a ride – they're a way to get around that's fun, easy on the environment, and full of new technology. Choosing a two person electric scooter isn't just about picking a way to travel. It's about choosing a way of life that is forward-looking and green.
In a time when how we move around is changing fast, two person electric scooters show us what's coming next – a future where getting around is quicker, cleaner, and tailored to suit us. So, why not get ahead of the curve? Jump in, enjoy the ride, and be part of the change. With a two person electric scooter, the future isn't just something that's coming. It's already here, waiting for you to hop on and take control.
Sources for Mentioned Features and Specifications