Tennessee, blessed with a variety of beautiful landscapes, is a haven for nature lovers. Here, you'll find breathtaking forests, towering mountains, and meandering rivers that will undoubtedly captivate your senses. However, enjoying these wonders might be challenging if you have difficulties with walking or mobility. This is where mobility scooters step in! These incredible machines can open doors to new adventures and allow everyone, regardless of their mobility, to explore the great outdoors in the Volunteer State.
KEY TAKEAWAYS
Tennessee's beauty can be explored on mobility scooters.
Mobility scooters are motorized chairs with wheels.
Scooters are great for exploring cities like Nashville and Memphis.
Tennessee's parks are scooter-friendly.
Consider weather and terrain when using scooters outdoors.
The Merits Pioneer 9 is a good scooter for Tennessee's landscapes.
Know Tennessee's rules for scooters before you ride.
Keep your scooter in good condition with regular checks and cleaning.
Scooters can be bought from stores or online in Tennessee.
Currently, scooters can only be shipped within the USA.
Mobility scooters give you freedom to explore Tennessee.
Mobility Scooters: An Overview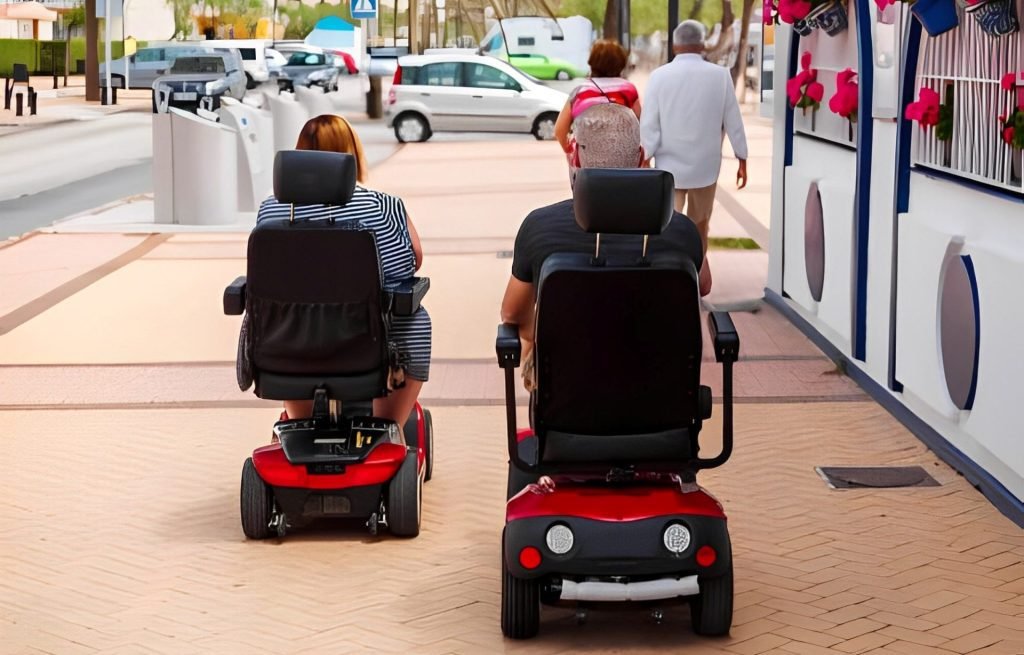 You may be wondering, what exactly is a mobility scooter? Picture a comfortable, cushioned chair that's been fitted with wheels and a motor – that's essentially what a mobility scooter is. There's a wide range of these scooters available, each designed for different lifestyles and terrains. Some are compact and perfect for maneuvering through crowded places, while others are sturdy and built to take on rough trails. If you're planning on adventuring across Tennessee's diverse outdoors, you'll probably want a scooter that can handle both city streets and country paths with ease.
Mobility Scooters and Tennessee's Outdoor Lifestyle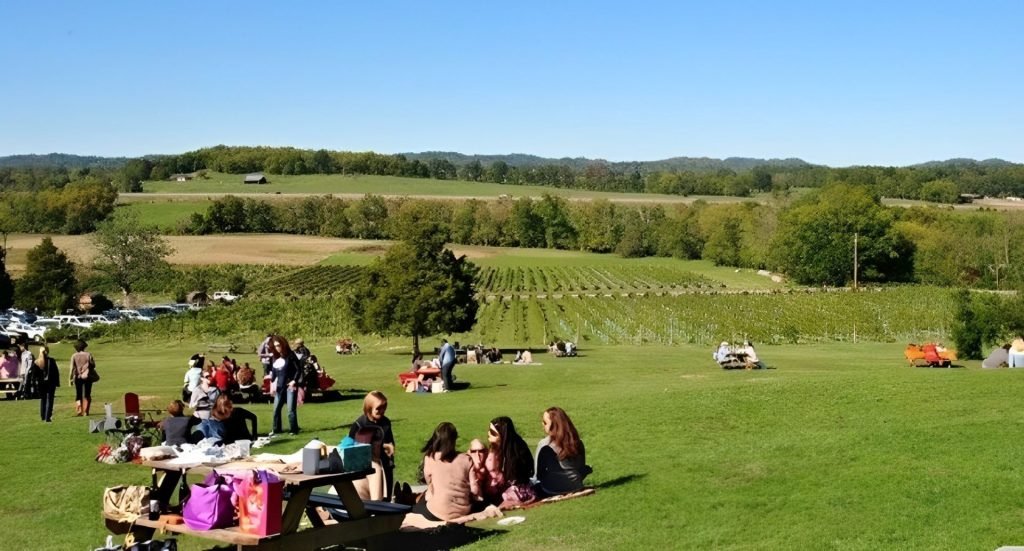 Tennessee is a state with so much to offer, and there's no reason why mobility issues should keep you from enjoying it. With a mobility scooter, the vibrant streets of Nashville, brimming with music and life, are yours to explore. History-rich locations in Memphis, showcasing the past's echoes, are just a ride away. And don't forget the picturesque beauty of Chattanooga's Riverfront Parkway, which you can now enjoy without worry or fatigue. With a mobility scooter, the freedom to explore is truly in your hands.
Experiencing Tennessee's Parks with a Mobility Scooter
One of the most enriching ways to experience Tennessee's natural splendor is by visiting its national and state parks. Here are some popular and lesser-known destinations that are friendly to mobility scooters:
The Great Smoky Mountains National Park

The Great Smoky Mountains National Park, right in the heart of Tennessee, is a true natural wonder. Known for its amazing views, the park lets you see incredible sights like misty mountains, different kinds of animals, and bright, colorful plants. It's a great place for everyone to visit, including those who use mobility scooters. There are paths that are easy to use with a scooter, like the pretty Sugarlands Valley Nature Trail, and the park has facilities designed to make everyone's visit enjoyable. So, if you're using a mobility scooter to see what Tennessee has to offer, this park gives you the chance to experience beautiful nature and comfort all in one place.
Chattanooga's Riverfront Parkway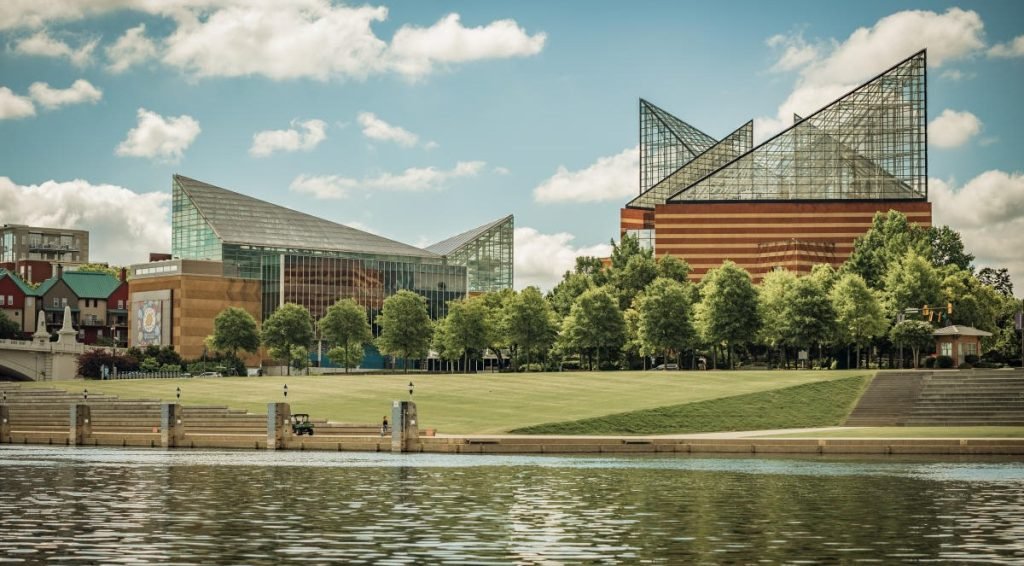 Chattanooga's Riverfront Parkway is a fantastic spot in Tennessee. Known for its broad sidewalks, it's the perfect place to have a relaxed, leisurely ride on a mobility scooter. The Parkway lets you enjoy lovely views of the river while you cruise around comfortably. If you're in Tennessee and exploring with your mobility scooter, Riverfront Parkway offers a great combination of easy-to-navigate paths and beautiful riverside scenery.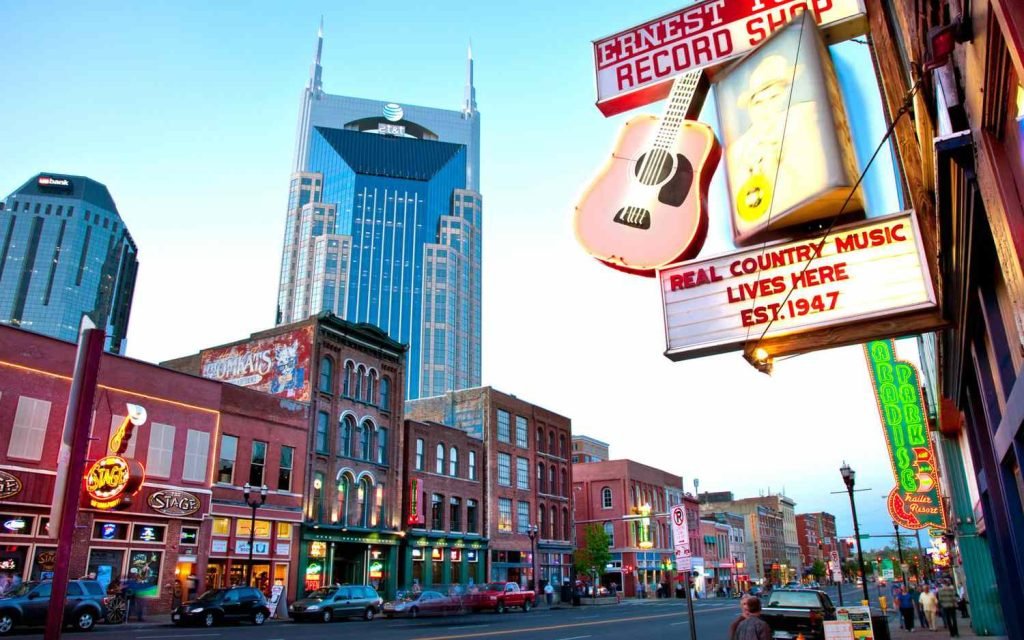 Nashville, a lively city in Tennessee, is a treasure trove of exciting places that are mobility scooter-friendly. It's home to the renowned Country Music Hall of Fame and Museum, where you can immerse yourself in the rich history of country music, all from the comfort of your scooter. If you're an animal lover, Nashville Zoo is another fantastic spot to visit. With its wide, accessible pathways, you can comfortably explore diverse animal habitats, making Nashville a vibrant city to explore on a mobility scooter.
Important Factors When Using a Mobility Scooter in Tennessee's Outdoors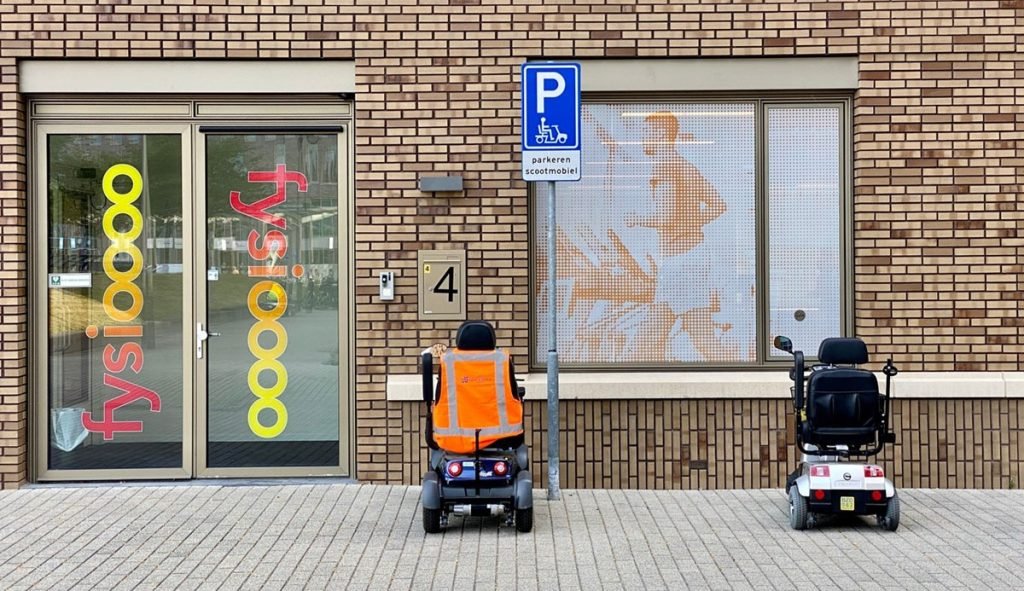 Before heading out on your Tennessee adventure, there are several factors to consider. Given the state's diverse landscape, you may encounter hilly terrain, rough paths, or sudden changes in weather. To ensure a smooth and enjoyable ride, make sure your scooter is well-equipped for these conditions. Always check the weather forecast before setting out and adjust your plans accordingly to keep your experience safe and pleasant.
Choosing the Ideal Mobility Scooter for Tennessee's Diverse Landscapes
In the diverse landscapes of Tennessee, the right mobility scooter can make all the difference. That's why we recommend the Merits Pioneer 9. Designed with versatility and durability in mind, this scooter is well-suited to Tennessee's varied terrain, from bustling city sidewalks to country trails.
One of the Pioneer 9's standout features is its high ground clearance, making it capable of navigating over rough or uneven surfaces with ease, a plus if you're planning on exploring some of Tennessee's beautiful rural areas or state parks. Its impressive suspension system ensures a smooth, comfortable ride, whether you're enjoying the scenic views of the Great Smoky Mountains or touring the historic streets of Memphis.
The scooter's large wheels provide additional stability, ideal for those hilly areas around Chattanooga or Nashville, and its high-capacity battery ensures a long range, so you can explore to your heart's content.
Add to this the Pioneer 9's comfortable seating, adjustable tiller for easy steering, and bright LED headlight for improved visibility during those evening strolls in Nashville or Knoxville, and you've got a mobility scooter that's perfectly adapted to the needs of the Tennessee explorer.
Local Regulations for Mobility Scooters in Tennessee
Before you're set to start your journey, it's super important to learn about the local rules related to mobility scooters in Tennessee. You might not know this, but some places in our lovely state, especially our wonderful public parks and scenic trails, might have special rules or even need special permits for using your scooter.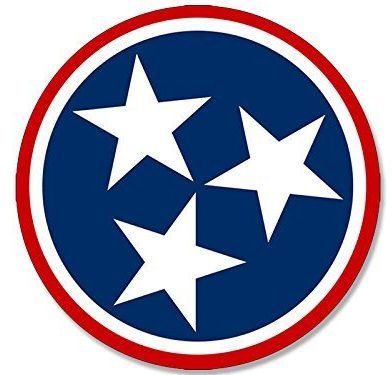 Tennessee is filled with diverse landscapes. In cities like Nashville or Memphis, sidewalks and pedestrian areas are generally scooter-friendly, thanks to the Americans with Disabilities Act. However, always be mindful of pedestrian right-of-way and remember that public buildings should offer accessibility ramps and entrances.
In more rural parts of the state, trails and parks may have differing rules for mobility scooter use. For instance, the Great Smoky Mountains National Park, a popular spot in Tennessee, advises that mobility scooters stick to certain trails for safety and to protect the environment. To avoid any bumps along the way, it's a good idea to check out their website or give them a call before your visit.
While it might seem like extra work, understanding these rules isn't just about avoiding a potential fine or problem. It's about making your trip as enjoyable as possible. By knowing the ins and outs of where you can go and what you can do with your mobility scooter, you can plan better and make the most out of your adventure in Tennessee.
Navigating the regulations surrounding mobility scooters is crucial. The Americans with Disabilities Act (ADA) states that all public establishments must accommodate mobility scooters. However, it's always best to contact specific venues or attractions in Tennessee to ensure they have adequate facilities. And remember, rules can sometimes change, so it's smart to always double-check the most recent regulations on the Nashville's government website or the relevant local government website of the area you're planning to visit. After all, we want your scooter trip around Tennessee to be full of fun memories, not unexpected surprises.
Maintenance Tips for Outdoor-Use Mobility Scooters in Tennessee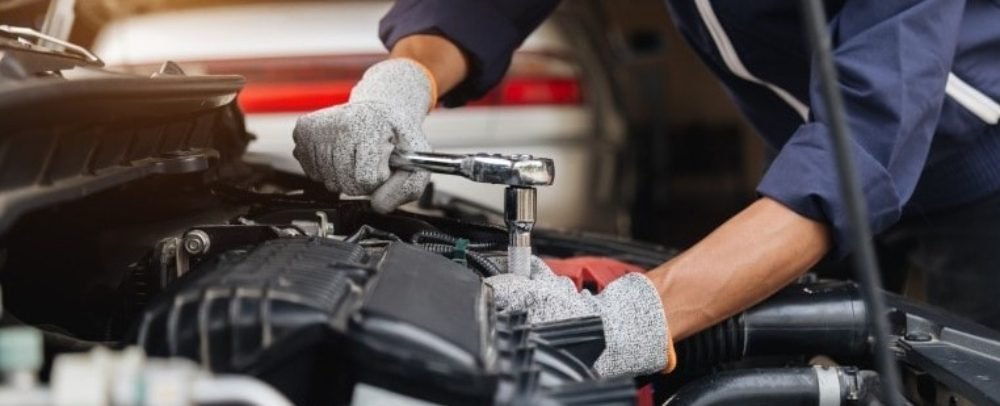 To ensure your mobility scooter remains in top condition during your Tennessee exploration, here are some tips:
Regular maintenance

: Check the battery life, brakes, and tire conditions regularly.

Storage

: Store the scooter in a dry and cool place to preserve its longevity.

Cleaning

: Keep your mobility scooter clean. A simple wipe-down after use can prevent the buildup of dirt and grime.
Buying Mobility Scooters in Tennessee: Local Dealers and Shipping Times
If you're in the market for a mobility scooter in Tennessee, you're in luck. There are plenty of options available to you, both in physical stores and online. Whether you're in a bustling city like Nashville or a quaint town in the countryside, rest assured that getting a mobility scooter in your hands is easier than you might think.
For those who prefer the traditional shopping experience, visiting a local dealer allows you to view various models up close, ask questions, and sometimes even try out a scooter. In major cities such as Memphis, Knoxville, and Chattanooga, there are numerous stores selling mobility scooters, each with knowledgeable staff ready to help you find the perfect fit for your needs.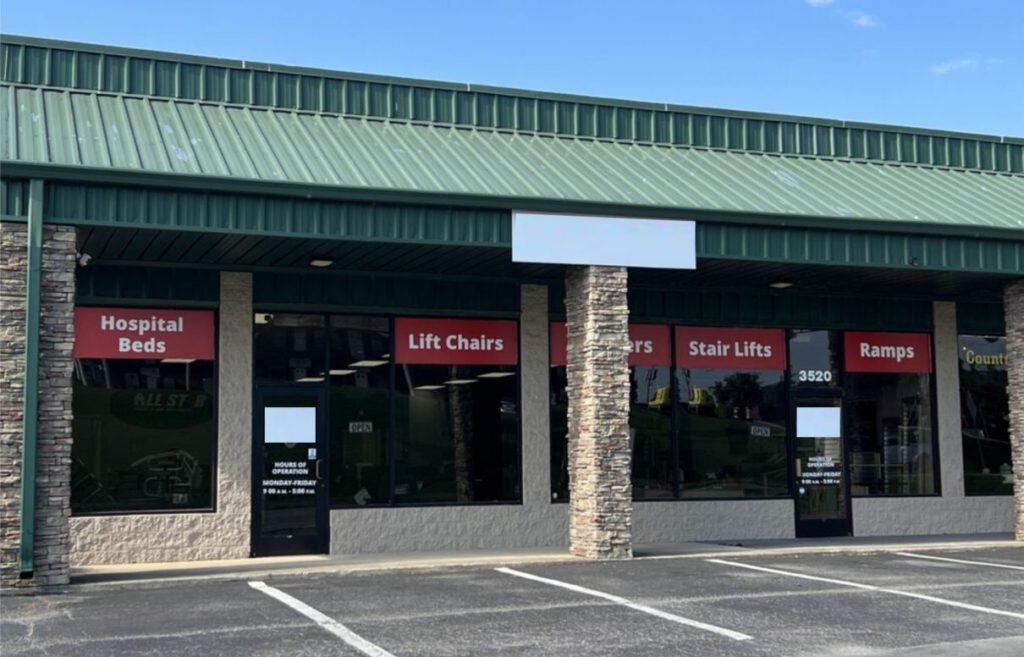 But if you love the convenience of online shopping, we've got you covered! You can easily browse a wide selection of mobility scooters from the comfort of your home. Detailed product descriptions and reviews can help guide your decision, and customer service teams are just a call or email away to answer any queries.
Regardless of where you purchase your mobility scooter, delivery times can vary depending on your location and the dealer's stock availability. However, most dealers strive to ship your new scooter as quickly as possible, typically within a few business days. That means you can start planning your next Tennessee adventure almost immediately.
As a heads up, it's important to know that we are dedicated to serving customers across the United States. Therefore, our mobility scooters are currently only available for sale within the USA. This commitment ensures that we can provide swift and efficient service to all our customers, from coast to coast.
So if you're ready to embrace the freedom a mobility scooter offers, the Volunteer State awaits! It's time to hit the open road—or trail—and start exploring everything Tennessee has to offer.
Ready for a Tennessee adventure? With a mobility scooter, you can enjoy every bit of this wonderful state's natural beauty and lively cities, from the peaks of the Great Smoky Mountains to the bustling streets of Nashville. These trusty scooters break down barriers, providing you with the freedom to explore at your own pace, wherever you want to go.
Remember to follow the local rules, keep your scooter in good shape, and choose the right scooter for your needs. Then, you'll be all set for your journey. So, hop on your mobility scooter and get ready for some unforgettable experiences in the great outdoors of Tennessee. Happy exploring!
Frequently Asked Questions
Do you sell mobility scooters in Tennessee?
Yes, we do sell mobility scooters in Tennessee. We have many types of scooters that are great for all the different places in Tennessee. Whether you're in the city like Nashville or Memphis, or want to enjoy places like the Great Smoky Mountains, we have the right scooter for you.
Do you ship mobility scooters to Tennessee?
Yes, we do send mobility scooters to Tennessee. We want to make shopping easy for you, so we deliver the scooter you choose right to your door. It doesn't matter if you're in a busy city like Chattanooga or a quiet place near Fall Creek Falls State Park, we'll make sure your scooter gets to you.
How much does it cost to ship a mobility scooter to Tennessee?
We send mobility scooters to Tennessee for free. We believe in being clear about cost, so the price tag on the scooter is all you need to pay. There are no extra fees or surprise costs for delivery. This way, you can focus on the fun part – planning where to go with your new scooter in the beautiful state of Tennessee.
Do you ship outside the USA?
No, we currently do not ship outside the USA. At this time, our focus is on serving customers within the United States, and as such, our sales and shipping of mobility scooters are exclusively limited to this area.
We have made this decision to ensure that we can deliver the highest standard of service and support to our customers, from the moment they decide to buy a mobility scooter, right through to delivery and beyond. Our goal is to provide swift, efficient, and comprehensive service, and limiting our scope to the USA allows us to achieve this.
Sources for Mentioned Features and Specifications