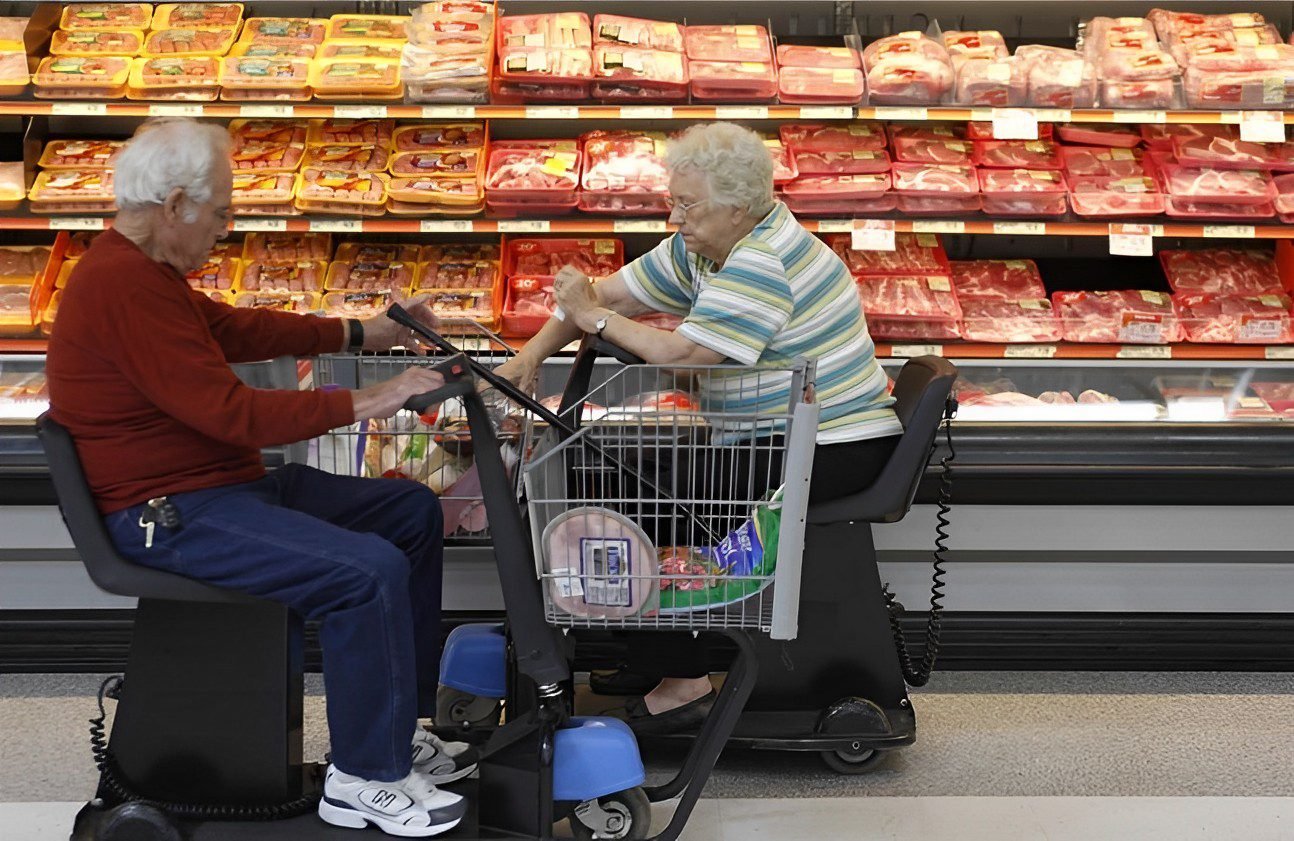 In a world where the needs of every customer count, the task of providing equipment to make the shopping experience easier can be quite daunting for retailers. One such piece of equipment that has been growing in popularity is the electric or motorized shopping cart. Unlike most-used auto folding mobility scooters, these electric shopping carts are specifically designed for shopping, catering to those with limited mobility by providing them with a scooter that has a large basket for shopping goods, so they can enjoy a safe and comfortable shopping experience. As a result, this can transform them into loyal customers who might otherwise have faced significant challenges while shopping.
In this comprehensive blog, we'll take you through the ins and outs of electric shopping carts – the modern day grocery store scooters. From understanding their role and benefits to addressing common concerns and legal considerations, we cover it all. Buckle up as we unravel everything you need to know about electric shopping carts and their transformative impact on the retail landscape.
KEY TAKEAWAYS
Electric carts: mainly for mobility issues, but available to all.
They enhance customer experience and boost sales.
Carts are more practical than personal scooters in stores.
Law requires stores to accommodate personal mobility devices.
Grocery store motorized carts are now common in major retail outlets.
Theft and injury are concerns; safety measures are in place.
Stores need policies to prevent misuse of carts.
EZ Shopper 8000 improves shopping for those with mobility limitations.
Providing carts shows retailers' commitment to accessibility.
What is a Motorized Shopping Cart?
A motorized shopping cart is an advanced mobility solution specifically designed to enhance the shopping experience for customers in retail spaces such as supermarkets, malls, and large stores, particularly those facing mobility challenges.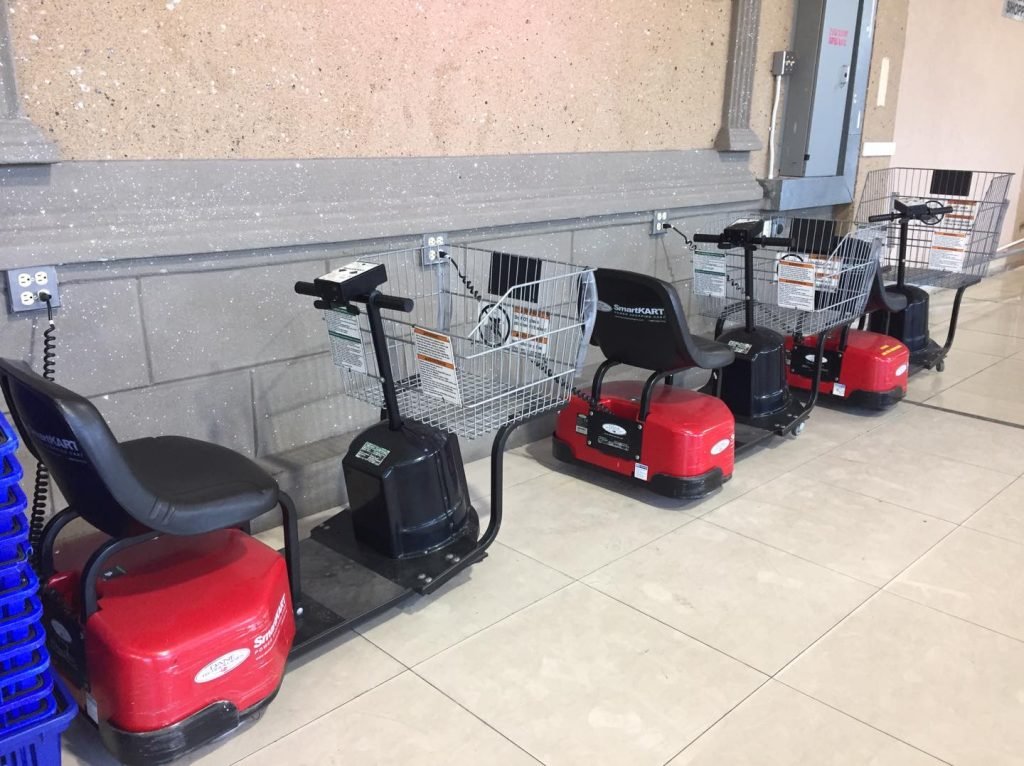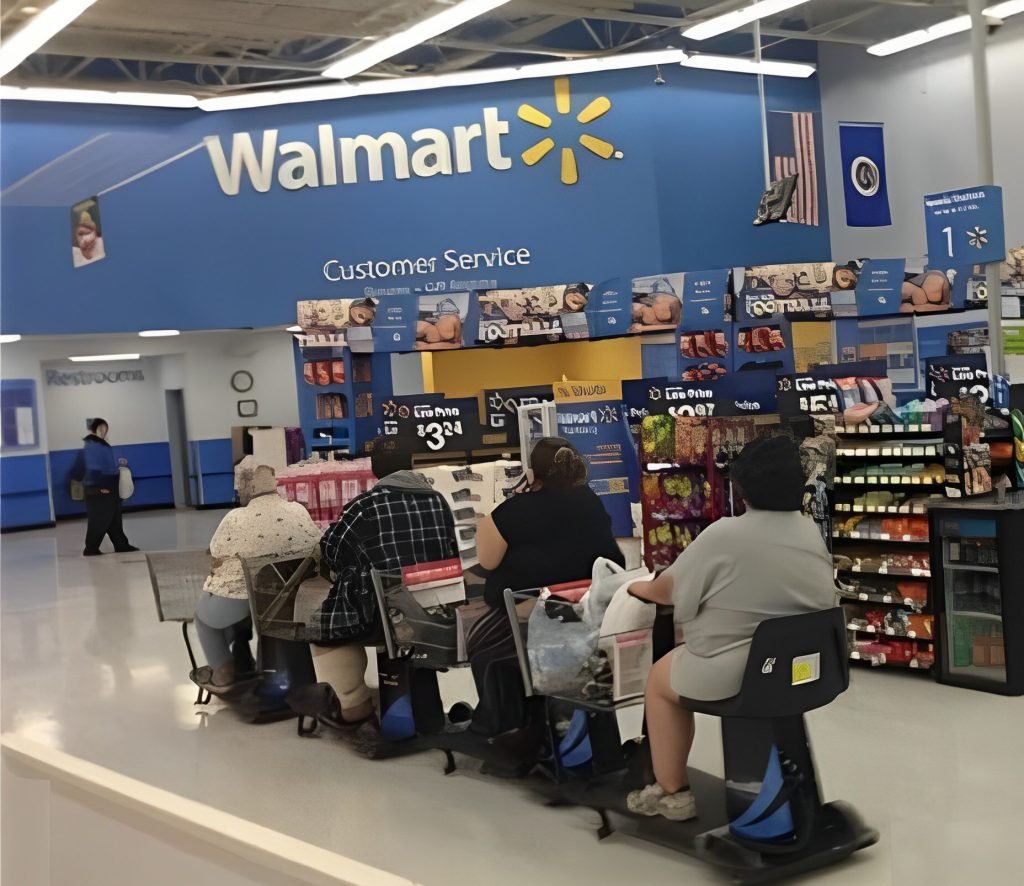 More than just an upgrade of a standard cart with an added motor, these grocery store scooters are strategic business tools. They combine the convenience of a spacious shopping basket with the ease of a mobility scooter. While folding mobility scooters have traditionally been a popular choice for shoppers needing a bit of help getting around, these innovative motorized shopping carts are becoming increasingly prevalent due to their added convenience, particularly when it comes to having storage specifically designed for groceries. Equipped with rechargeable battery systems for uninterrupted operation, user-friendly controls for easy navigation, and a comfortable seat for the shopper, these carts deliver on customer satisfaction and shopping efficiency. 
What are the motorized shopping carts called?
Motorized shopping carts are called or known by various names:
electric grocery cart

electric shopping carts

grocery store electric carts

motorized grocery cart
Key Features:
100% Made in the USA

Enhances shopping experience with superior maneuverability.

Cost-effective due to efficient motor and low maintenance.

Customizable to suit store's unique needs.

Operates up to 20 hours, supporting peak hour shopping.

Prioritizes shopper safety with numerous safety features.

Quiet operation preserves peaceful shopping environment.

Large 750 lb carrying capacity for large orders.

Easy handling minimizes in-store accidents.

Non-marking tires protect store floors.

Washable seat keeps cart presentable.
When it comes to grocery store motorized carts, the EZ Shopper 8000 stands out as the undisputed leader in the industry. It isn't merely an electric shopping cart, it's an all-encompassing mobility solution that enhances the shopping experience for people with mobility impairments.
The EZ Shopper 8000's mid-wheel drive system offers superior maneuverability without sacrificing the advantages of a transaxle drive system. This cart has been engineered for utmost convenience, setting it apart from the competition.
The EZ Shopper 8000 is an all-American product. Made right here in the US, it promises and delivers quality and reliability that are a cut above the rest. Its journey, from design to finished product, happens entirely on home soil.
Across the nation, a wide range of businesses, big and small, have adopted the EZ Shopper 8000. They trust it to serve their customers reliably day in and day out. It's not just a cart, but a partner that adds value to businesses.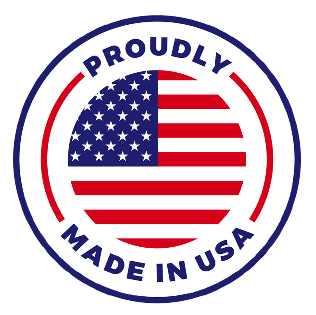 Choosing the EZ Shopper 8000 also means supporting local industries. Every cart sold contributes to our economy and jobs. It's not just a great product, but also a way to back American business and manufacturing.
In the competitive retail landscape, the EZ Shopper 8000 Electric Shopping Cart presents a robust solution for your customers' varying shopping needs. This power-packed cart outpaces its competitors, boasting an impressive capacity to pull up to 750 pounds with absolute ease. Whether your customers' needs are extensive or they're buying in bulk, this motorized cart delivers a seamless shopping experience.
The key features that underline its heavy-duty nature start with the remarkable build quality of the EZ Shopper 8000. The cart is enveloped in a high-impact-absorbing plastic molded shroud. This unique feature not only enhances the cart's overall durability, but also aids in mitigating damage from regular use – a fundamental consideration for any retail environment.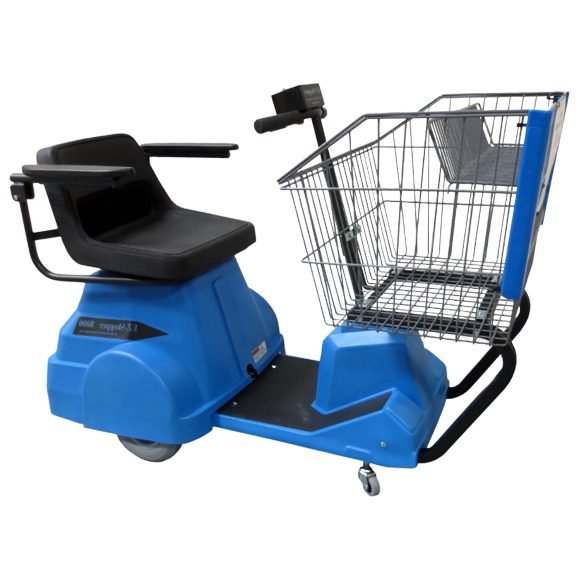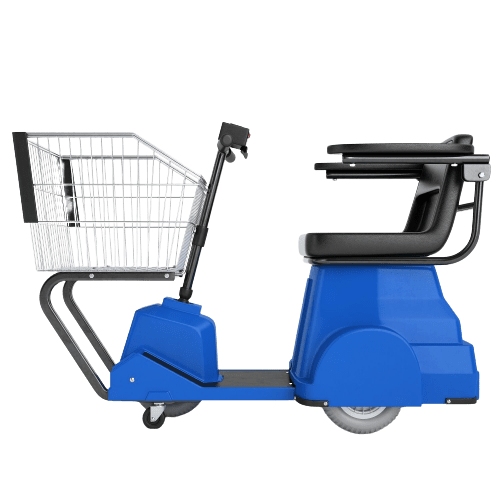 The EZ Shopper 8000 houses an unyielding steel skeleton within, crafted from 1 ¼ inch powder-coated steel. This sturdy structure provides the cart with exceptional strength and longevity, making it a worthy investment for your retail store.
The tiller column on the cart is reinforced with an extra metal bracket to handle high-stress situations. No need to worry about wear and tear with our sturdy equipment. This augmentation significantly bolsters the cart's robustness, making it resilient to the demands of intensive shopping sessions.
Peak Performance and Savings
The EZ Shopper 8000's potent 0.6 hp DC motor and dual drive wheels guarantee optimum traction and power. The strategic placement of drive wheels directly beneath the rider offers unparalleled control, simplifying usage. Remarkably, the EZ Shopper 8000 achieves above 80% motor efficiency, promoting cost-effectiveness and minimal downtime. It also operates at a hushed level of less than 45 dB, maintaining a pleasant shopping atmosphere in your store.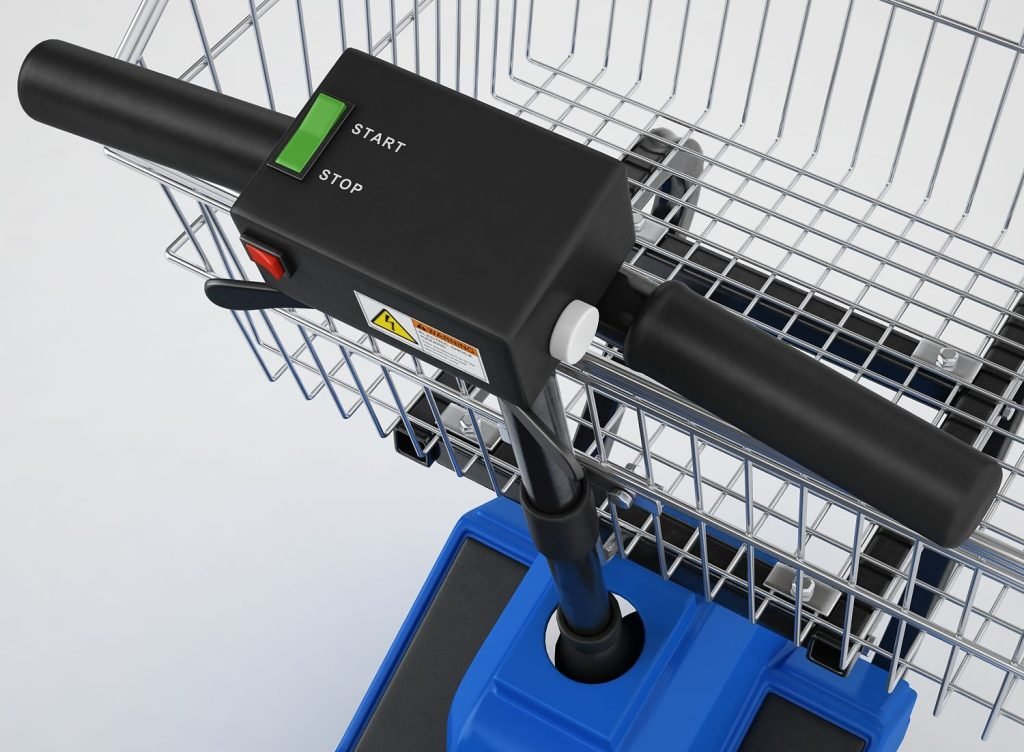 The EZ Shopper 8000 Electric Shopping Cart is thoughtfully engineered to navigate various retail environments with ease. A notable feature is its ability to reverse at a speed of 1.5 mph, particularly useful in stores with narrow aisles. This ensures that, even if customers miss a turn, they can comfortably backtrack without causing any inconvenience. Despite its heavy-duty build, the cart's superior maneuverability is achieved through its high-performance transaxle system, providing precise control even in tight corners.
The forward speed of the EZ Shopper 8000 grocery store scooter has been carefully calibrated for safety and efficiency. Operating at a top speed of 2.5 mph, the cart ensures a pace that aligns with average pedestrian traffic, reducing the potential for accidents or collisions. This carefully chosen speed enhances the shopping experience for users without disrupting the overall flow of foot traffic, striking a fine balance between safety and convenience. 
What also sets the EZ Shopper 8000 grocery store scooter apart is its focus on safety. The cart's shorter wheelbase enhances side stability, making it less prone to tipping compared to other carts. This feature results in a safer, more comfortable ride for the user. It also includes a dynamic regenerative braking system, automatic parking brake, reverse warning tone and horn, and an emergency stop switch. The cart is also equipped with a safety seat switch that prevents operation unless the user is seated, ensuring safety at all times.
The EZ Shopper 8000 isn't just an engineering triumph; it also upholds the highest safety and quality benchmarks. Boasting approvals and certifications like SUL, cUL, and CE for its battery charger, it assures you, as a store owner, that your investment is in a product adhering to international safety standards. This commitment to safety enhances your store's reputation and provides peace of mind for you and your customers.
The EZ Shopper 8000 is more than just an electric shopping cart pusher; it's a statement of brand and personal style. Available in a vibrant rainbow of standard colors including blue, red, green, gray, and black, you can choose the one that best complements your style. If you're a business owner, you can even get your cart color-matched to your company's branding. 
Other customizable features include two basket sizes (9100 cubic inches or 6600 cubic inches), a small items tray, the choice of key or keyless power on, options for armrests, and a gauge package that includes a battery charge indicator and runtime hours display.
The EZ Shopper 8000 is a true game-changer for your business. Its extended battery package allows for a 33% longer operation time, ensuring your customers won't have to cut their shopping trips short due to power issues. More time for your patrons to browse equates to more opportunities for purchasing, enhancing your store's sales potential. Say goodbye to lost sales and hello to increased customer satisfaction and profitability.
In the hustle and bustle of the retail environment, ensuring the consistent performance and cleanliness of your shopping carts can be a distressing. With the EZ Shopper 8000 Electric Shopping Cart, we strive to simplify this process with smart design choices aimed at minimizing maintenance efforts.
Firstly, this grocery store mobility scooter features mark-free and flat-free tires, a significant advantage over conventional cart models. These unique tires are designed to provide smooth and dependable performance, eliminating the inconvenience of tire marks on your store floor and the unexpected downtime caused by flat tires. By opting for these maintenance-free tires, you'll save time, money, and effort in upkeep, leaving you more resources to focus on providing excellent customer service.
We know that a clean store is super important to keep your customers happy and coming back for more. The EZ Shopper 8000 incorporates a washable plastic seat, in contrast to the faux leather seats often found in other mobility scooter models. Skip the faux leather and go for durable plastic seats. Unlike leather imitations, EZ Shopper 8000 seats are low-maintenance and can be easily sanitized to keep clean. No more worrying about wear and tear – these seats are built to last.  A quick wipe down is all it takes to keep the seat fresh and clean for your next customer.
These handy handicap-accessible shopping carts tend to be pretty popular. This constant usage accelerates wear and tear, making our maintenance-friendly features particularly valuable.
In addition to these key features, we recommend a routine check-up of your carts to ensure they're in top working condition. Regular checks for any mechanical issues, and prompt resolution, can help extend the life of your cart and ensure it remains a reliable service for your customers.
The EZ Shopper 8000 proves that electric shopping carts can be powerful, efficient, and customer-centric. Whether it's the unrivaled performance, superior safety features, or the personalization options, the EZ Shopper 8000 is clearly the best electric shopping cart available, making it the top choice for any store committed to providing an inclusive shopping experience.
How much is an automated shopping cart?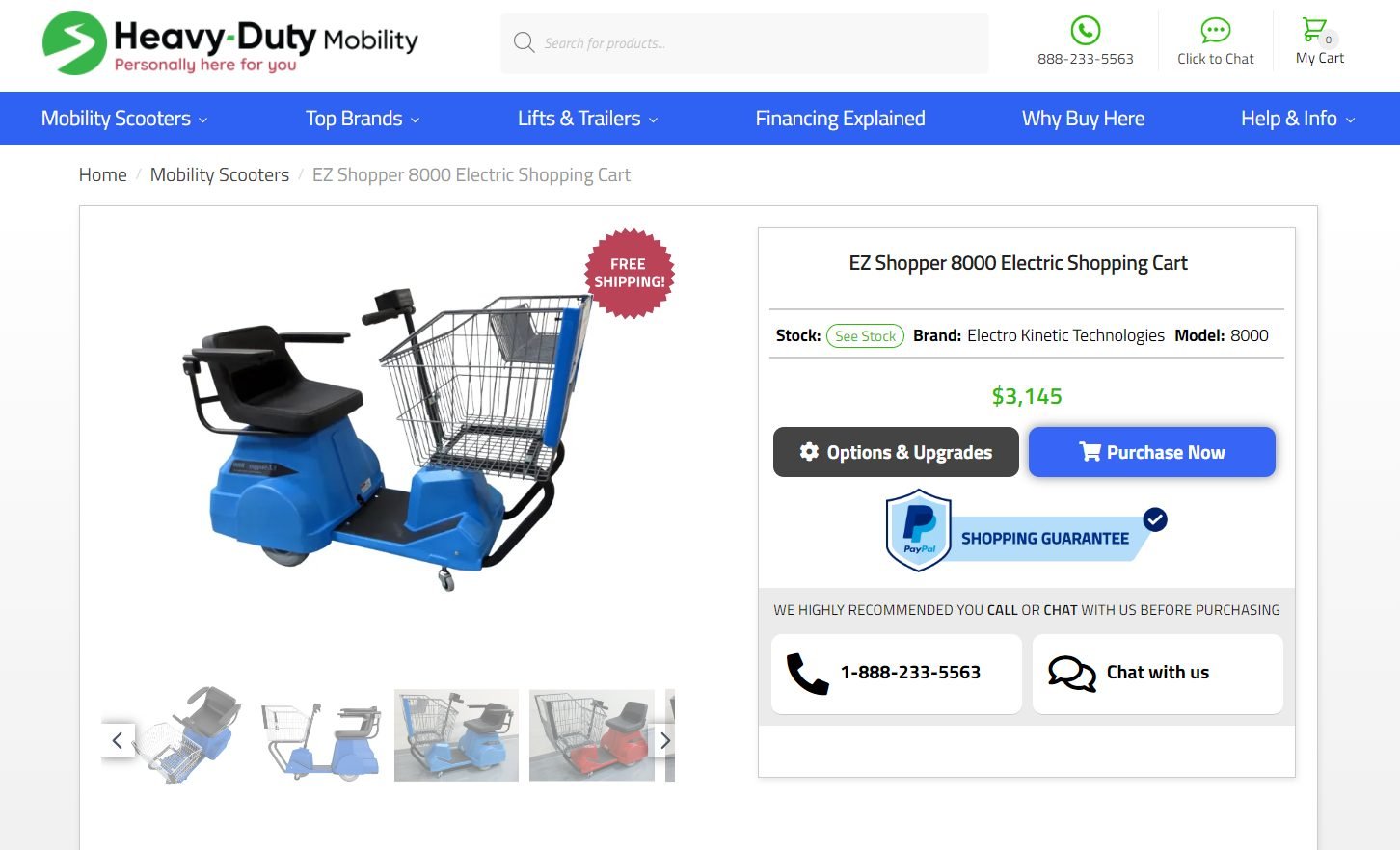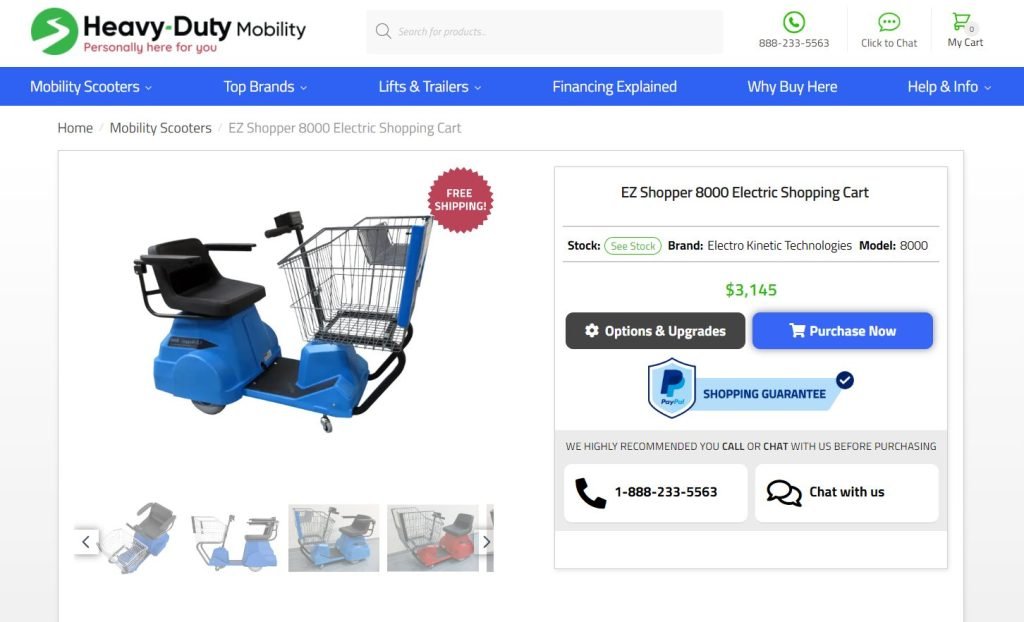 This cost encompasses not just the high-quality, heavy-duty electric cart, but also free shipping and 0% taxes for the majority of our US customers. This competitively priced solution from Heavy Duty Mobility combines top-tier functionality and durability, providing your customers with an optimal shopping experience without breaking your budget.
Which options are available with our electric cart for stores?
EK Technologies' EZ Shopper 8000 Electric Shopping Cart presents a range of customizable features tailored to meet your store's specific needs.
Aside from the customizable colored shrouds mentioned earlier, you have the choice to select from a number of additional options:
Our cart offers two different basket sizes to cater to various store types. The medium-sized basket, with a volume of 6600 cubic inches, is perfect for smaller stores or clothing outlets. For supermarkets or stores where customers need more space for their purchases, we offer a larger basket size that provides a generous 9100 cubic inches of space.
A convenient tray feature for your customers' small items such as cellphones or keys.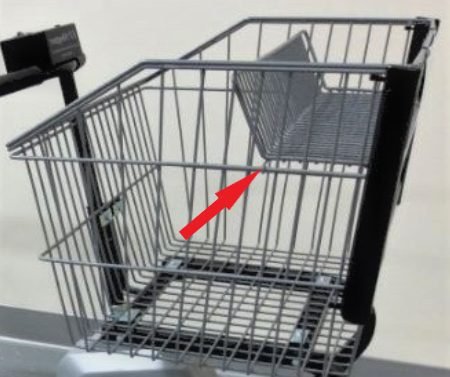 For added security, you have the choice between a traditional ignition key startup or a keyless motor startup.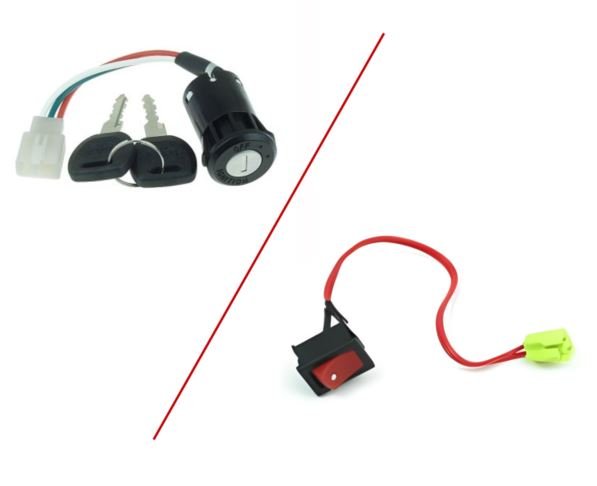 To increase comfort and accommodate wider shoppers, optional armrests are available. These armrests also reduce the wear and tear on the cart.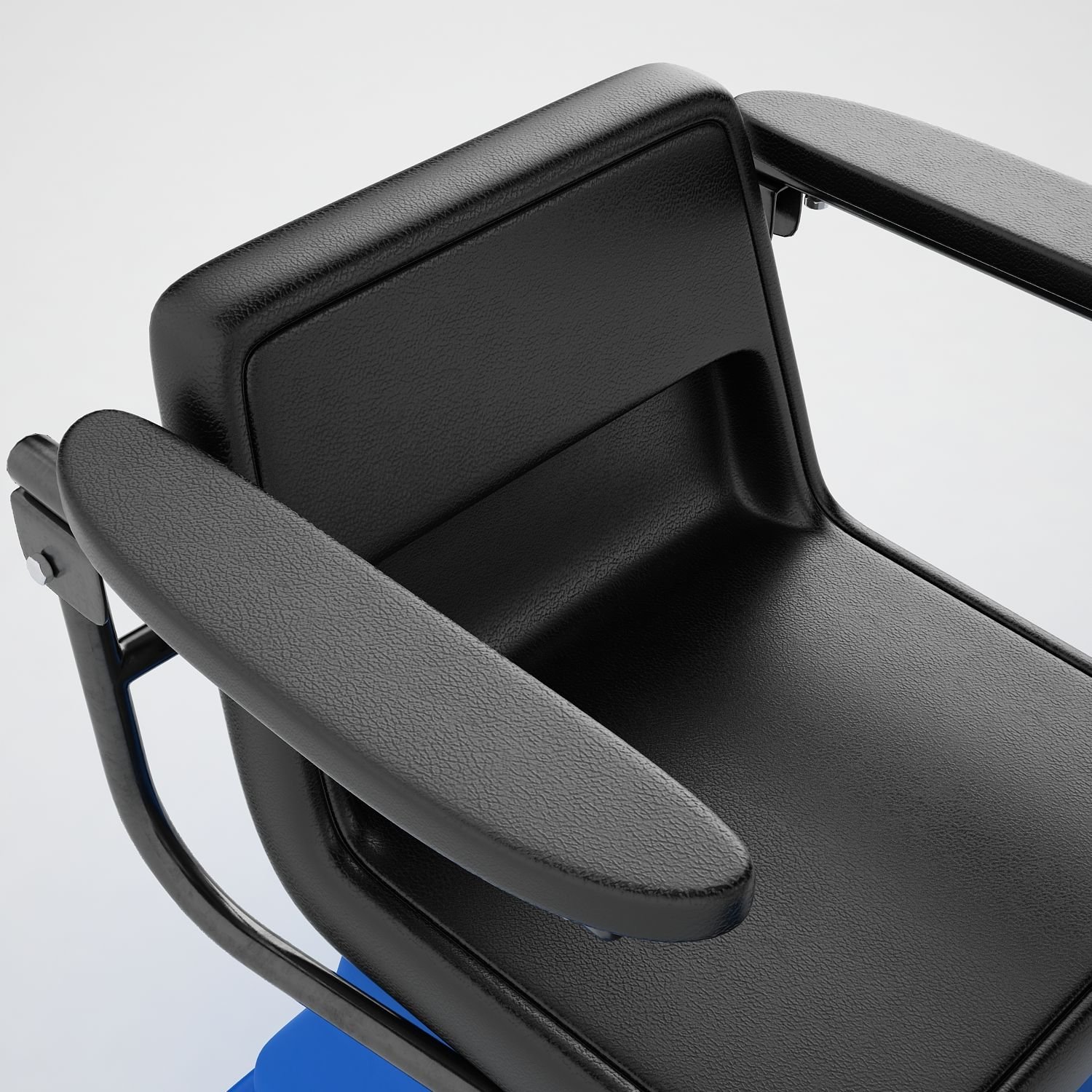 Upgrade to a higher-end gauge which includes a battery charge indicator and an approximate remaining run time display.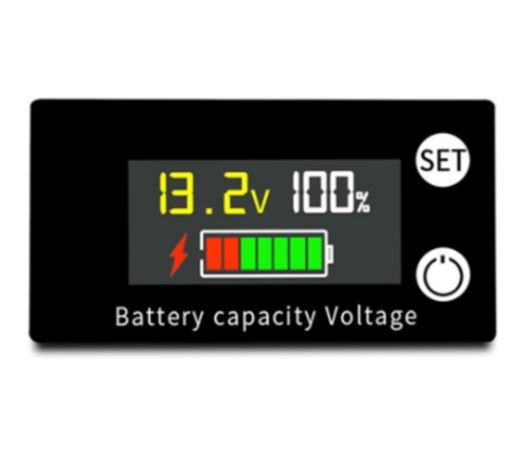 To extend the cart's usage time per charge, an extra high capacity battery set is available.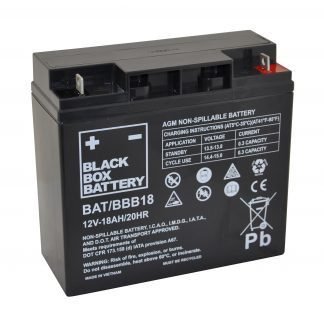 In short, the EZ Shopper 8000 Electric Shopping Cart offers a suite of options to enhance your customers' shopping experience and fit the unique requirements of your store.
To provide a clear and concise overview of our EZ Shopper 8000 grocery store mobility scooter , we've assembled a comprehensive table highlighting its essential specifications. This electric shopping cart is a high-performance solution, earning its reputation as the best motorized shopping cart in the market.
| | |
| --- | --- |
| Category | Details |
| Model Name | EK Tech: EZ-Shopper 8000 |
| Basket Size | Capacious 9100 cubic inches |
| Basket Material | High Quality, Durable Plastic |
| Battery Efficiency | High-Capacity 70 Ah Battery (20 hrs. Shopping Time) |
| Battery Type | 12 Volt AGM Maintenance-Free |
| Max Speed | Balanced 2.5 mph |
| Speed Control | Variable, User Adjustable |
| Load Capacity | 750 lbs |
| Motor Power | Reliable 0.6 hp Motor |
| Motor Type | DC Electric Motor |
| Turning Radius | Compact for Store Aisles at 34″ |
| Noise Level | Quiet Operation (Below 45dB) |
| Durability | Designed for Rigorous Retail Environment |
| Maintenance Ease | Quick Access to Internal Components |
| Warranty | Extensive Manufacturer Warranty |
| Service Network | Wide Service Network Availability |
| Availability | New Units Only, No Second-Hand or Used Models |
| Environmental Impact | Energy Efficient, Lower Carbon Footprint |
Take Advantage and Easily Shop with Electric Shopping Carts
Advantages of our powered shopping cart
Our electric shopping cart features a robust direct current motor rated at 0.6 horsepower. Coupled with dual drive wheels, this configuration offers exceptional power and reliable performance, ensuring your customers can shop with ease.
With the strategic positioning of drive wheels directly under the user, the EZ Shopper 8000 delivers superior torque, ensuring a smooth, steady ride even when carrying heavy loads.
3. Eco-friendly Operation
Our cart shines in its commitment to sustainability with an impressive energy efficiency of 80 percent. This environmentally friendly design not only reduces energy consumption but also decreases operational costs.
4. Noise Minimal Operation
Running at a mere 45 decibels, the EZ Shopper 8000 ensures your store's ambiance is preserved. Your customers can enjoy a peaceful shopping experience, while your staff can work without unnecessary disruption.
5. Reliability and Cost-Effectiveness
The EZ Shopper 8000 is designed for maximum reliability, which translates into less maintenance costs for you. Its dependable performance ensures it's rarely out of service, keeping your customers satisfied and your operations running smoothly.
6. User-friendly Maintenance
In the rare instance that maintenance is required, our shopping cart features a quick-and-easy flip-back rear deck, making it the most service-friendly cart available. This design allows for swift, hassle-free servicing, reducing downtime.
7. Brand New Products with Warranty
At Heavy Duty Mobility, we exclusively offer brand new electric shopping carts for sale. This means every cart you purchase from us comes with the assurance of a manufacturer's warranty. You can confidently invest in our products, knowing you're protected against unexpected issues often associated with second-hand mobility scooters.
Disadvantages of our powered supermarket cart
Our powered shopping carts are built with a specific purpose in mind: to make shopping within stores a smooth and effortless experience. They are not designed for outdoor use or navigating uneven terrains.
2. Operational Environment
The EZ Shopper 8000 thrives in indoor environments with flat, smooth surfaces like tiles or linoleum. It's not well-suited for areas with bumps, thresholds, or rugged terrain. This design consideration ensures a stable, safe ride for your customers while they shop.
3. Portability and Weight
To ensure robustness and durability under heavy loads, our carts are constructed to be sturdy and resilient. This means they are not designed for disassembly, and may be challenging to lift due to their substantial weight.
With safety being paramount, the top speed of the EZ Shopper 8000 has been intentionally kept low. This measure helps prevent accidents and ensures a safe shopping environment for all customers.
To minimize wear and tear, and for hygiene considerations, plush seats are not offered on these carts. The seating is designed to be durable and easy to clean, ensuring they remain in good condition even with continuous use.
The EZ Shopper 8000 is a specialized tool meant for indoor shopping environments. If you're seeking a mobility scooter for outdoor use or other activities, it may not be the ideal choice. We encourage you to explore our diverse range of mobility scooters designed for different applications.
EZ Shopper 8000 Testimonies
Real-world Professional Assessment
We first tried the EZ Shopper 8000 in a busy grocery store. Right away, its strong motor and smart wheel placement got our attention. We filled the cart with everything from heavy rice bags to light chip packs, and it moved easily through the aisles.
Even when it was on, the cart was really quiet. It didn't disturb shoppers at all, and just blended into the normal store sounds.
The EZ Shopper 8000 claims to be energy-efficient, so we put it to the test. Using an electricity meter, we measured how much power it used during a week at a local store. The reading was impressively low, averaging out to around 1.92 kilowatt-hours (kWh) per day. With the average cost of electricity in the US at about 13 cents per kWh, that means it would cost around 25 cents to fully charge the cart for a full day of operation. This efficiency is not just great for the store's electricity bill, but also for the environment.
After a week of heavy use, we decided to see how the cart was holding up. We took it apart for a quick check. The parts showed little wear and tear, and it was easy to put back together, suggesting it's reliable and won't need lots of repairs.
But the EZ Shopper 8000 isn't ideal for all situations. It's quite heavy and seems to work best on flat, indoor surfaces, so it might struggle on rough outdoor terrain. Also, the seats are basic – they're not super comfy, but they're sturdy and simple to clean.
The EZ Shopper 8000 might not suit every need, but it does a great job for in-store shopping. After our week-long test, we can confidently say it's a solid choice for making shopping more efficient and a bit easier.
Magnolia Sterling
As a retailer, we can confidently say that the EZ Shopper 8000 is a game-changer. Our customers love this electric shopping cart for its spacious basket and long-lasting battery. It's a reliable machine that can handle heavy usage without showing wear and tear. Though the price point is slightly higher than traditional carts, the value it adds to the customer journey is worth every penny. The EZ Shopper 8000 has improved our customers' shopping experiences, and we believe it's a worthwhile investment for any retailer looking to put their customers' convenience and comfort first.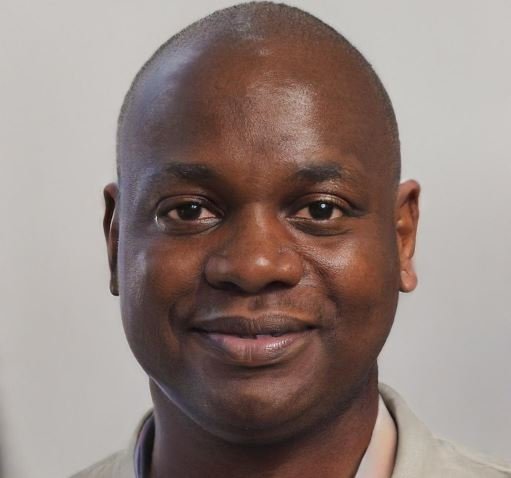 Sullivan Rutherford
Impressively durable, with an enduring battery. Its quiet, smooth ride and excellent maneuverability win customers over. However, moving it around without power requires a good bit of muscle, and the shipping cost reflects this weight. But overall, still a worthwhile investment for any retailer.
Who manufactures electric shopping carts?
The EZ-Shopper 8000 electric shopping carts are expertly manufactured in the United States by Electro Kinetic Technologies. With over 25 years of experience in creating ergonomic solutions, EK-Tech is a respected industry leader.
Housed within their 85,000 square foot facility in Germantown, Wisconsin, EK-Tech consistently produces robust, industrial-grade products. The company's Retail Group specializes in the production of the EZ-Shopper cart scooter, showcasing their dedication to delivering high-quality, practical solutions to the retail sector. Their commitment to innovation and quality is truly embodied in the design and performance of the EZ-Shopper 8000.
How do you use an electric shopping cart?
To use an electric shopping cart, you simply manipulate the front-positioned steering column and use the 'wig-wag' lever system to control forward and reverse movements, similar to operating a standard mobility scooter.
Operating a motorized shopping cart is a straightforward process, designed with user-friendliness and simplicity in mind, similar to handling a regular mobility scooter.
Turning and maneuvering through aisles and tight corners is made easy. Much like steering a bicycle, one simply needs to rotate the control area towards the desired direction. This intuitive design ensures that customers can operate these carts with minimal instruction, contributing to an accessible, convenient, and satisfying shopping experience.
Can anyone use a motorized shopping cart?
Can anyone use the electric carts at stores?
Yes, anyone can use the motorized shopping carts or electric carts at stores. They are designed to accommodate a broad range of customers, especially those with mobility issues or those who find traditional shopping physically strenuous. These carts are primarily intended to assist those facing physical challenges or limitations, making shopping less difficult or tiring.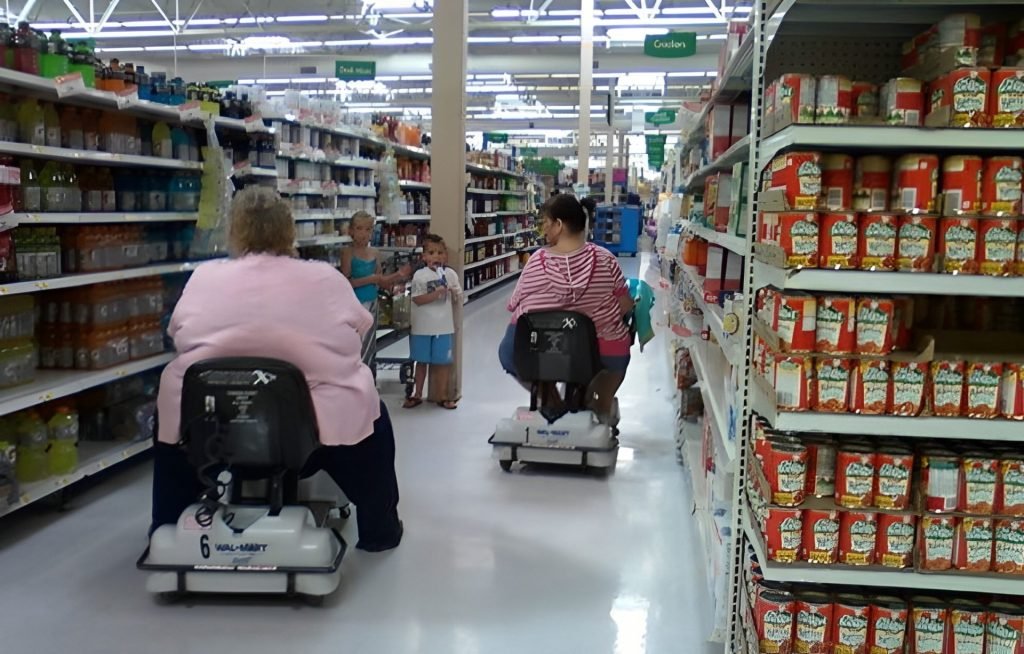 Mobility solutions such as scooters are integral to fostering a more inclusive and accessible retail environment, catering not only to individuals with physical disabilities but also customers such as the elderly, those with health conditions, or those with non-apparent or temporary disabilities who find traversing large retail spaces or carrying heavy shopping items burdensome. In their effort to enhance the shopping experience, stores often invest in a fleet of these electric shopping cart pushers, thereby expanding their utility to a diverse user base.
However, respect, consideration, and responsibility are pivotal to their usage. Retailers generally adopt a trust-based approach, allowing customers to use these mobility aids as needed without explicit questioning. This trust, though, can be challenged by misuse or oversight. As such, many stores establish clear guidelines for scooter usage to ensure fair access, prevent them from being used frivolously or obstructively, and maintain a respectful shopping environment for all. Customers are therefore encouraged to exercise responsibility in their use, ensuring these resources remain readily available for those who genuinely need them.
Why buy an electric shopping cart?
Buying an electric shopping cart for sale enhances customer experience, accessibility, and potentially increases store revenue by facilitating an easier shopping process for those with mobility challenges. With very minimal running costs, many store owners report increases in bottom line performance, fueled by customers who either would not be able to shop with them at all or are now spending longer in-store and picking more items off the shelves with the knowledge that all is being taken care of by their mobility cart.
Additionally, motorized carts such as those similar to Walmart electric shopping cart or Costco electric shopping carts have certain advantages over standard mobility scooters. The shopping basket on a cart is larger, and the turning radius is designed for store aisles. In contrast, personal mobility scooters may be too fast for store environments and may have a weight capacity insufficient for both the rider and the shopping.
Are stores required to provide electric carts?
No, stores are not legally required to provide electric carts, but they must accommodate customers who use personal mobility devices.

It's required by the ADA (Americans with Disabilities Act) for stores to help customers with mobility devices, but offering electric carts is optional. However, implementing this service can significantly improve customer experience, particularly for those with mobility issues. The presence of electric carts not only enhances accessibility but can also encourage longer shopping sessions and larger purchases, making it a beneficial investment for the retailer. In essence, even if it's not a legal requirement, the provision of electric carts serves both customer satisfaction and business growth.
Accessible Shopping Made Possible with Electric Shopping Carts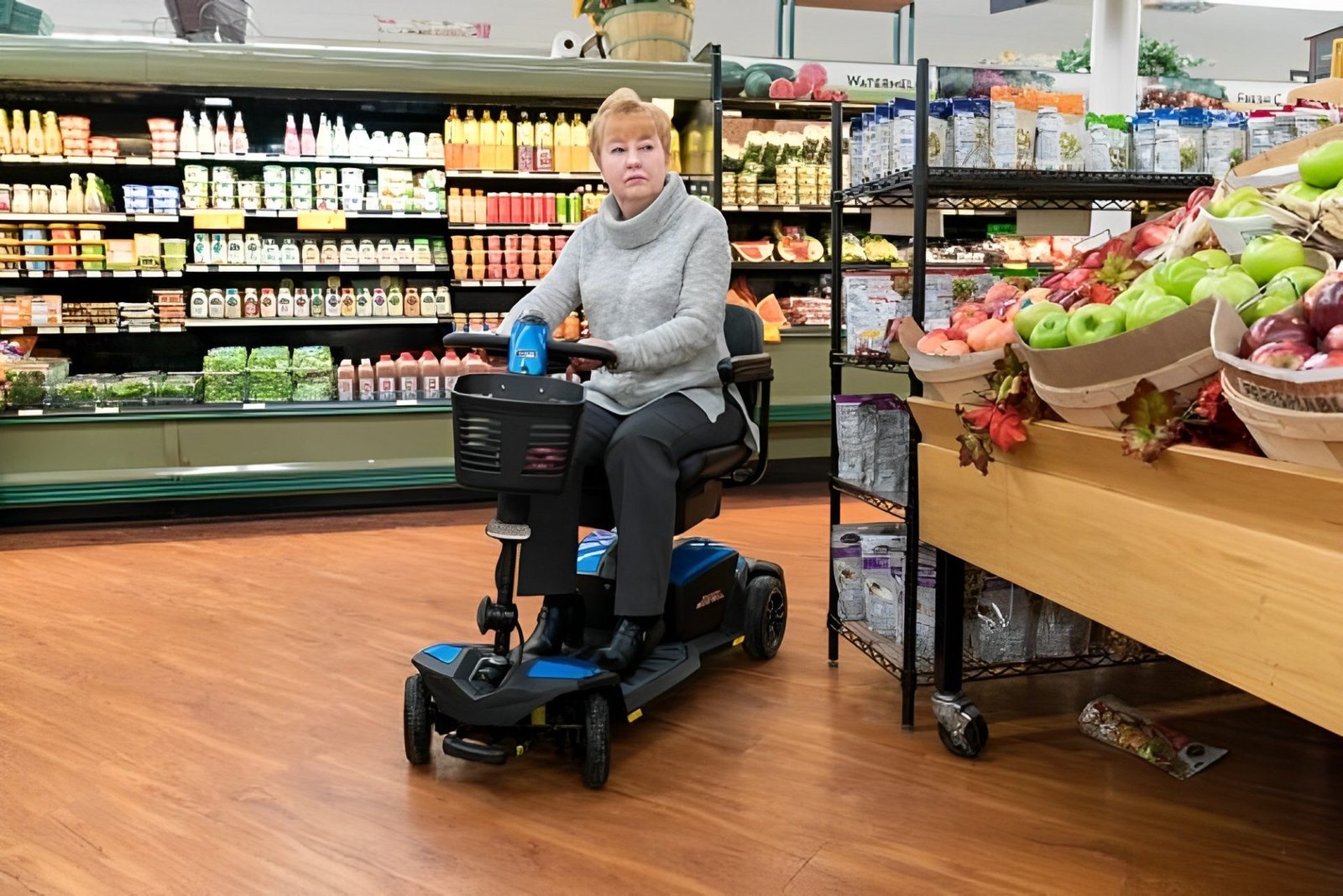 Why should retail outlets invest in motorized shopping carts when customers with disabilities already own personal mobility scooters?
To start with, many individuals may not necessarily require a mobility scooter for daily mobility, but would greatly benefit from one during shopping trips. The physical demands of shopping such as extended standing, heavy cart maneuvering, and traversing large store spaces can be quite taxing.
It is also important to recognize that utilizing traditional mobility scooters within store premises poses several challenges both to the customers and the store, such as:
Limited basket size resulting in restricted purchases.

Unsuited turning radius for narrow in-store aisles.

Personal scooters not specifically designed for stores may be excessively powerful, potentially causing in-store accidents.

Weight capacity on traditional mobility scooters doesn't account for the additional weight of shopping items, which can often exceed the weight of the user themselves!

The image below showcases the lack of adequate shopping storage on traditional disability scooters.
Below is comparison table illustrating the difference between motorized shopping carts and the  kind of personal mobility scooter that is often is and marketed to be used in supermarkets – the EV Rider Transport AF+ Auto Folding Mobility Scooter. We've also included a different brand of electric shopping cart for comparison.
Features
EZ
Shopper 8000
Amigo ValueShopper
EV Rider
Transport AF+
Basket Size
Big
Medium
None
Turning Radius
Wide
Wide
Compact
Weight Capacity
Heavy Duty
Medium Duty
Light-Duty
User-friendly Controls
Yes
Yes
Yes
Transportability
Limited Portability
Limited Portability
Highly Portable
Customizability
High
Limited
Limited
Adaptability to Varied Surfaces
No
No
Yes
Speed Control
Yes
Yes
Yes
Enhanced Safety Features
Yes
Yes
Yes
Battery Life
Long-lasting
Varies
Long-lasting
Store-Friendly Design
Yes
Yes
Yes
The Wide Adoption of Electric Shopping Carts
Which stores have motorized shopping carts?
Motorized shopping carts, often a necessity for individuals with mobility limitations, have become increasingly common in many major retail outlets across the country. Here, we highlight some of the popular retail chains that offer motorized shopping carts for customer convenience.
Grocery Stores:
ALDI
Giant Food
H-E-B
Kroger
Safeway
ShopRite
Trader Joe's
WinCo Foods
Winn-Dixie
Whole Foods Market
Superstores:
Home Improvement Stores:
The Home Depot
Lowe's
Menards
Department Stores:
The inclusion of motorized carts in these stores signifies a positive shift towards more inclusive and accessible shopping environments. If your favorite store isn't on this list, anticipate that this will become available as we move forward.
Addressing Concerns: Theft and Injuries
Motorized carts in stores offer great benefits, but there are also potential obstacles to consider. Theft is one issue that retailers need to be mindful of, given the relatively high cost of these carts. There have been reported instances of cart theft, leading to substantial losses for stores.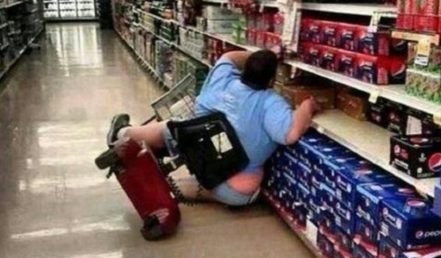 There is also the concern of injuries associated with the use of these carts, especially when used by inexperienced individuals. To mitigate these risks, most carts come equipped with a back-up warning system and are programmed to move at a low speed.
Legal Considerations and Store Policies
Introducing powered shopping carts in your store comes with the need for rules to stop misuse. You'll have to deal with customers using the carts for pranks, using them outside the store or those without disabilities using them just for convenience.
What about children, especially those with disabilities, using the electric shopping carts? Kids may not control the cart as well as adults, and these carts are designed for bigger users. You'll need to think this through and decide what's best for your store and your customers.
In order to understand how large retailers handle the usage of electric shopping carts, you might want to review Walmart's shopping cart policies and Costco's electric shopping cart rules. These companies have established guidelines that not only prevent misuse but also ensure that all customers, including those with disabilities and children, can shop safely and conveniently. Their policies can provide useful insights as you develop rules for your own store.
Remember, the goal here is not just to stop misuse, but to make shopping easier and safer for all customers. Your store rules should support this goal and make everyone feel welcome.
Buy Electric Shopping Carts and Say Goodbye to Mobility Barriers in Retail!
Electric shopping carts are proving to be a significant asset for retailers in improving the shopping experience for customers with limited mobility. The EZ Shopper 8000, with its top-tier features and remarkable performance, sets the bar high in this field. The benefits far outweigh the challenges which makes these motorized carts a smart investment for any store.
Retailers today understand that every customer is essential, and by providing necessary aids like the EZ Shopper 8000, they ensure that their stores are accessible to all. In the end, what matters most is the comfort and convenience of the customers, and using top-quality motorized carts such as the EZ Shopper 8000 can greatly improve this goal for retailers.
Sources for Mentioned Features and Specifications